Bengaluru storm: Man washed away, search for body on; 150 parrots killed?
A rainstorm swept through Bengaluru on Saturday night, shocking the city with its sudden fury
Two workers, who were cleaning stormdrains, were washed away in the unexpected storm
Hundreds of parrots are also feared killed, after more than 30 were found dead in Malleshwaram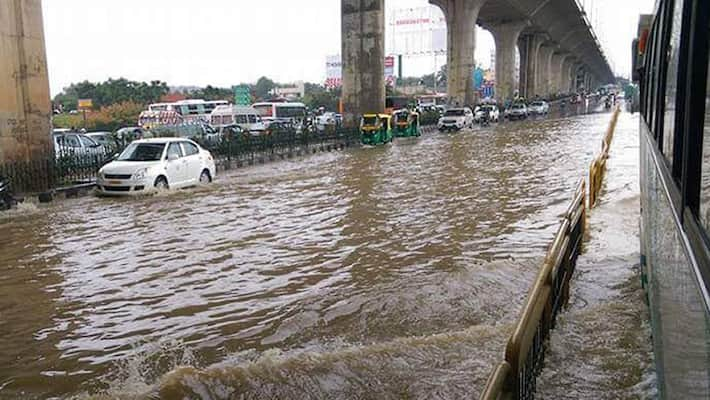 Bengaluru experienced a sudden and torrential downpour on Saturday night, accompanied by strong winds. Two workers - one man was reportedly washed away in the rain. The search for their body is still on. Fire tenders have intensified their search, but so far there has been no clue about where the body might have washed away. 
The victim was deployed to clean the drain. But before he could finish the work and get out of the drain, he was washed away by an unexpected gush of water.
The rain, which lashed the city for more than two hours, wrecked havoc as even birds and animals became the victims.
In Malleshwaram, for example, many trees toppled over after they were violently uprooted by the wind. The parrots housed in those trees were later discovered dead underneath the wreakage. Hundreds of parrots and some eagles were also found injured.
Residents have arranged for treatment of the injured parrots and have saved them from certain death. However, speaking to Suvarna News, forest conservator Kiran has said that the number of parrots killed by the rains could be higher than 150.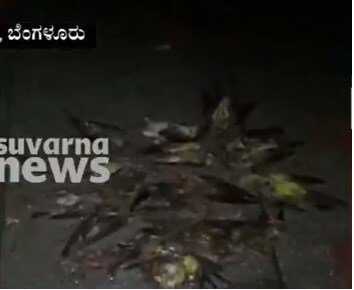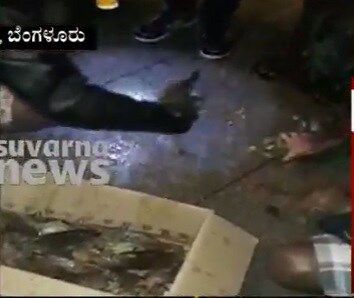 Trees have been reported as uprooted in several other localities as well, including Kurubarahalli and Mahalakshmi Layout, some causing damage to private properties. Seven electric poles have been uprooted too.
Explaining the damage, Meteorological Department Director Sunder Metri told reporters that the city got over 3.5 cm of rain in just an hour. Due to the rains, traffic was gridlocked at Majestic, KR Market, Shivajinagar and Malleshwaram. Heavy rain was reported from Hampinagar, Rajkumar Road, Sadashiv Nagar, Nagarbhavi, Vijayanagar, Kathriguppe, Laggere, Rajajinagar ESI, Sankey Tank, Bellary Road, Nayandahalli and many trees have fallen over in these spots.
Meanwhile, in what is perhaps an hair-tearing moment, a Mercedes Benz in an underpass near the Golf Club submerged under water during the rains. The owner has expressed deep anger, as even after repeated pleas the BBMP has reportedly not helped him out remove the car from the rainwater filled underpass. Currently, the water in the underpass is being pulled out through a pump.
Last Updated Mar 31, 2018, 6:35 PM IST