YouTube sensation and gaming star Madan arrested for 'toxic' content in his videos
Toxic Madan, the youngster who found instant fame and money through his YouTube channel and online gaming was arrested following volleys of complaint of use of obscene and abusive conversations. Laptops, tablets, mobile phones were seized from his residence in Chennai.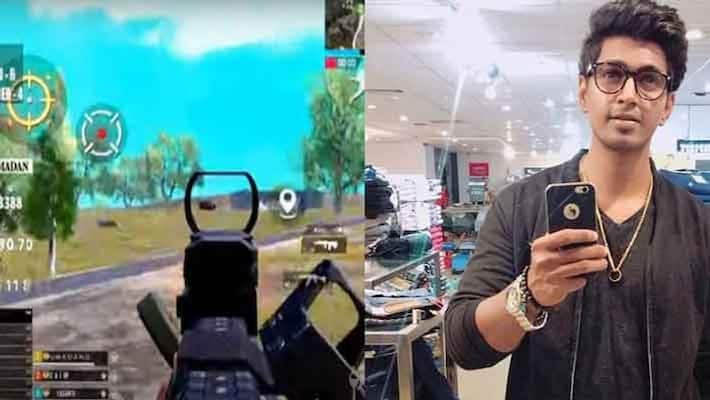 Days after the arrest of his wife Kruthika, YouTuber and online gamer, a Salem native Madam Kumar aka Toxic Madan was arrested from a hideout in Dharmapuri by Chennai City Cyber police.
The YouTuber was arrested following a complaint by Abishek Ravi, a Vadapalani resident from Chennai city.
On the pretext of gaming, Madan was accused of promoting obscenity and resorting to verbal abuse. The police meanwhile had received over 150 complaints against him including from Tamil Nadu Child Rights Commission.
As per reports, Madan and his wife allegedly ran a YouTube channel 'Toxic Madan 18+' in which the couple projected women and minor children in an obscene and abusive manner.
Madam Kumar Manicam, an engineering graduate, began the Channel in 2019 and within a few months gained traction. He began the channel claiming to provide strategy and also tricks to play PUBG which is now banned.
As a techie, he used his brain to use VPN technology to live-stream his live video games after PUBG was banned.
He hit 776k subscribers mostly teenagers or just out of teen groups. The YouTuber also allegedly gave a call to his followers to come nude on video chat and was heard using abusive and derogatory language on women during gameplay.
Immediately after his wife was arrested from her mother-in-law's place in Dharmapuri, Madan applied for bail through an advocate, however, the court is said to have rejected the plea.
YouTuber made Rs 10 lakh monthly income from his channel
As per reports, it is revealed that Madan earns more than Rs 10 lakh a month through his gaming videos with obscene language.
Following the release of PUBG videos, the YouTuber is said to have bought bungalows, built two luxury houses in Chennai's prime location and also owns luxury cars worth Rs 2 crore.
While the arrested YouTuber will be brought to Chennai from inquiry, his arrested wife Kruthika will be remanded to judicial custody till June 30 as she is the admin of the channel. The accused has been booked under Sections including 509, 294 (b) of the IPC, and other sections of the IT Act.
The probe is on to find out if others are involved in the channel as some other voices are also heard in the controversial video.
Last Updated Jun 18, 2021, 6:45 PM IST