Your dreams will shape the future of India: PM Modi at IIT Guwahati convocation
Addressing the 22nd convocation of IIT (Guwahati), PM Modi said, "India needs to be future-ready, future-fit"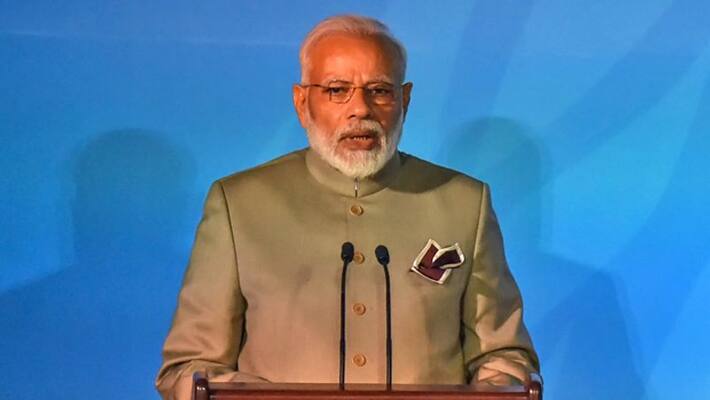 New Delhi: Prime Minister Narendra Modi on September 22 addressed the 22nd convocation of the Indian Institute of Technology (IIT), Guwahati through video-conferencing.
PM Modi emphasised about the New Educational Policy (NEP) and said it will play a key role in creating a self-reliant India and open up the education sector for facilitating greater global exposure for Indian students.
Modi said holistic knowledge blended with the understanding of science is the answer to all problems.
In this regard, he said, "I firmly believe the future of the nation is what you think today. Your dreams will shape the future of India. We need to be future-ready, future-fit," he said addressing the 22nd convocation of IIT (Guwahati) through a video conference from the national capital.
Also read: Fit India Movement: PM Modi all set to interact with fitness enthusiasts on September 24
Modi spoke about the importance of education as a key component for creating an "Atma Nirbhar Bharat" (self-reliant India).
The NEP, which is designed to ease the burden of classroom teaching and examination on students, will play an important role in the country's march forward, he said.
"The NEP will open up the education sector. It will facilitate setting up campuses of foreign universities in India and enable Indian students to get global exposure," the Prime Minister said.
Here are the key points announced for Higher Education:
• Aim to increase the gross enrolment ratio to 50% by 2035
• To ensure holistic, and multidisciplinary education through the flexibility of subjects in Higher Education
• Multiple entry/exit points to be allowed - UG program: 3 to 4 years, PG Program - 1 to 2 years, Integrated 5 years bachelor's/ Master's programme and M Phil to be discontinued
• Common norms for public and private HEIs which include private philanthropic partnerships and capping fees within broad regulatory framework
• Graded autonomy of academic, administrative and financial institutions
• A single regulator for all higher education working under a self-disclosure based transparent system for approvals in place of numerous 'inspections'
• Public investment in the education sector to reach 6% of GFP at the earliest. Currently, it is around 4.43% including state and central govt.
• E-courses will be developed in regional languages in education planning, teaching, administration and regulation. Virtual labs to digitally equip schools, teachers and students to be created. The e-content to be available in regional languages starting with Kannada, Odia, Bengali, Tamil etc to join Hindi and English
• Standalone Higher Education Institutes and professional education institutes will be evolved into multi-disciplinary education with a National Educational Technology Forum (NETF) to be created
• Emphasis to be placed on Divyang friendly education software
Last Updated Sep 22, 2020, 4:06 PM IST