A woman passenger has delivered a baby boy on board an IndiGo flight that was travelling from Delhi to Bengaluru. On Wednesday evening, the baby was delivered prematurely on flight 6E 122. The airlines have confirmed that both the baby and the mother are healthy.
Bengaluru: A woman gave birth to a baby boy aboard an IndiGo flight travelling from Delhi to Bengaluru on Wednesday evening.
Both the mother and the child are healthy, and the flight landed at the Bengaluru airport at 7:40 PM on Wednesday.
All the flight operations were normal during the process of delivery.
The statement from IndiGo stated that "We just got information that a baby boy was born in our flight en route 6E 122 Delhi - BLR. Flight landing at 19:40. All operations normal. Mother and child are healthy. Congratulations to all. Kudos to your training Team First Aid".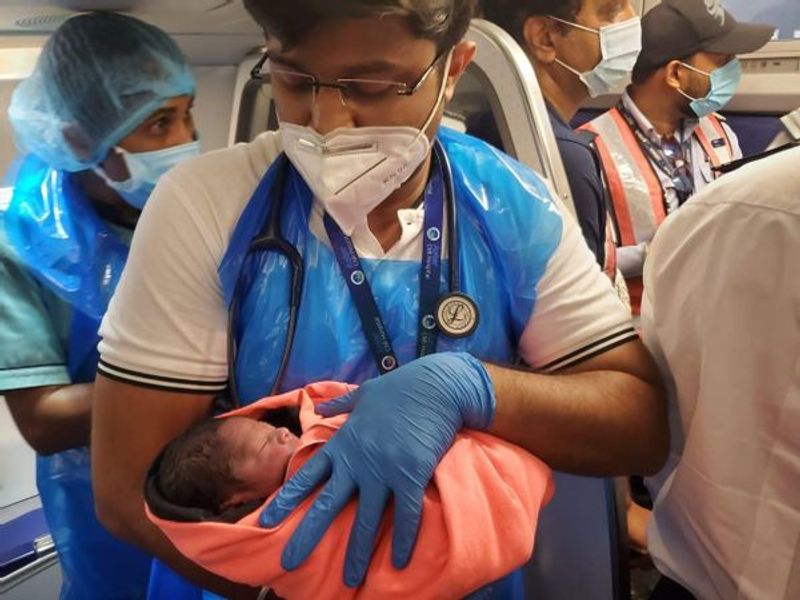 Confirming the same, the airlines added that "We confirm that a baby boy was delivered prematurely on flight 6E 122 from Delhi to Bangalore".
Also read: Bengaluru ready to host Aero India: BS Yediyurappa
Sources however say that the woman was not yet 32 weeks into her pregnancy which is why the airlines allowed her to fly.
When she went into premature labour, a senior gynaecologist who was on the flight immediately helped her. Passengers on the flight have tweeted about how helpful and calm the crew was through the entire delivery.
Was on @IndiGo6E 6E 122 flight to BLR, woman gives birth mid-indiair, amazing team work of indigo flight attendants. They setup a hospital in minutes and the new born cried mid air. Dr Shailaja Vallabhani was fortunately on this flight!
Thank you god n entire @IndiGo6E crew. 🙏

— Prabhu Stavarmath (@Stavarmath) October 7, 2020
The baby and the mother were given a warm welcome by the airline crew and ground staff after they landed at the Kempegowda International Airport in Bengaluru.