Will be happy to have DK Shivakumar as Karnataka chief minister: JD(S) leader
BJP will not lose power any time soon in Karnataka, but would be delighted if DK Shivakumar becomes the chief minister, said JD(S) MLA Srinivas Gowda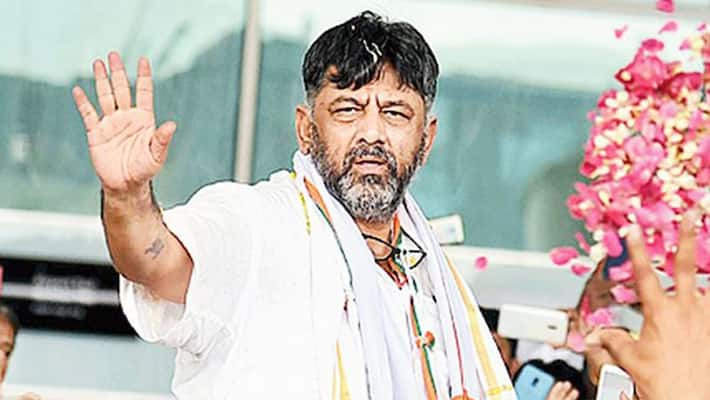 Kolar: The ruling BJP government in Karnataka had to wait for a year to come to power even after winning majority during the Assembly elections in 2018.
In a recent development, JD(S) MLA Srinivas Gowda stated that the ruling BJP in the state will not lose its power no matter what.
Speaking to media in Kolar, Srinivas Gowda said, "JD(S) chief HD Devegowda has offered complete support to BJP for the upcoming bypolls. No party in the state is ready to face elections right now. In case elections take place now, every party will bear the brunt."
"Will be elated if DK Shivakumar known as trouble shooter of the Congress becomes the chief minister of Karnataka. DK Shivakumar belongs to our caste and we will be happy if a person of our caste takes charge as the chief minister," said Srinivas Gowda.  
Srinivas Gowda also took a dig at Congress leader KH Muniyappa over his loss in the Assembly elections.
Srinivas said, "It is not right to take a backseat after losing elections. When I lost twice, I didn't take a backseat and worked more to win the next elections."
With the by-elections round the corner, JD(S) MLA Srinivas Gowda's statement comes in as a surprise as he is openly declaring his fondness for DK Shivakumar's role as the chief minister of Karnataka. However, JD(S) chief is singing a different tune stating they would not form an alliance with any of the parties for the upcoming bypolls.   
BJP as well as the opposition parties are eagerly waiting for Supreme Court's verdict on disqualified MLAs.
As many as 17 MLAs from both Congress and JD(S) decided to bid goodbye to their parties and tendered their resignation to the former Speaker Ramesh Kumar. Later, they all camped at a hotel in Mumbai.
While the coalition government toppled as it did not prove its majority on the floor of the house, the BJP gathered the required numbers and formed the government, with Yediyurappa as the CM.
In the meantime, the Speaker disqualified all the 17 MLAs, banning them from contesting elections till 2023. The rebel leaders had approached the top court. After hearing the appeals from both sides, the court is expected to deliver its verdict tomorrow, November 13. 
Last Updated Nov 12, 2019, 1:56 PM IST