Wife not a machine, she should be mentally prepared to conceive and continue with pregnancy: SC
The woman, if decides, against bearing a child in hostile environment, she has the right to abort on her own terms.
The SC hearing came in the wake of a High Court case in Punjab when a man demanded Rs 30 lakh as compensation from wife and her family for undergoing an abortion.
There could be many practical reasons why a woman decides to undergo an abortion, the court said.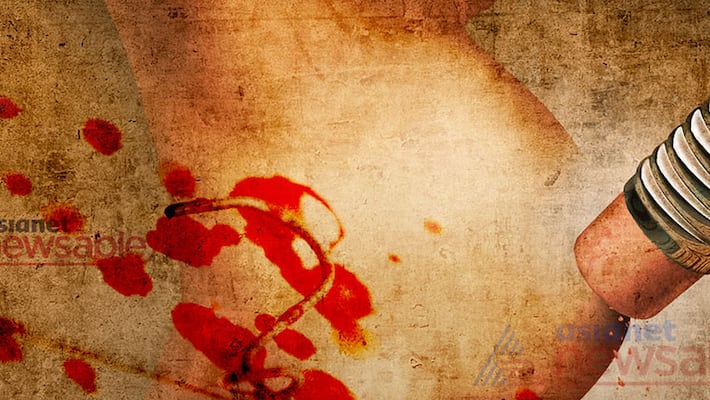 The Supreme Court in Friday, in a ground breaking judgement, said that a woman can decide on her own whether she wants to continue her pregnancy or not. A husband's consent is not required. It declined to interfere with the judgement of the Punjab and the Haryana High Court that said that husband's consent is not required while terminating an unwanted pregnancy. 
The high court verdict in 2011 had upheld the right of the woman and rejected her husband's plea for Rs 30 lakh damages from wife, doctors, her parents and brother. The court had also said, "a woman is not a machine in which raw material is put and a finished product comes out. She should be mentally  prepared to conceive, continue the same and give birth to a child."
Hearing the same, according to an article by the Deccan Chronicle, the CJI ruled that as per law only a woman's consent is required for terminating a pregnancy. The bench comprising Chief Justice Dipak Misra and Justices A.M. Khanwilkar and D.Y.  Chandrachud said that there is no question of paying for the damages and advised the counsel of the pleader and the husband Anil Kumar Malhotra. He married Seema Malhotra in 1994, following which they had a child in 1995. However, due to hostilities between the two parties, Seema and her minor son have been staying with her parents in Chandigarh since 1999. 
Child bearing by choice
Feminazis would contest that bearing children is the right of the a woman and she has the right to decide when and whether she should be a mother or not. While that is absolutely true, there are many practical (sometimes inhuman) reasons that usually govern a woman's choice of being a mother.
Some of them being:
Marital rape: According to a report by the Hindu, the National Family Health Survey in 2014 showed that a vast majority of sexual violence reported by women was within the marriage and just 2.3% of rape that women reported to the NHFS interviewers was by men other than their husbands. Interestingly, these cases go unreported since families hush up these issues to preserve the family honour.
Unplanned pregnancy: The lack of economic ability to sustain a child is one of the most important concerns of women in India. Struggling with poverty or financial crisis, a baby proves to be an added burden in many cases. Add to it, the possibility of a hostile environment when a woman is often left fending for herself and a minor child, without money or shelter.  
Social prejudice: Fear of not being accepted by the family for bearing a girl child has often been a reason behind abortion. While that is on the decline, streaks of uncertainties and apprehensions can still be seen in women who belong to such backgrounds. The uncertainty of growing a girl child when the environment is hostile for themselves has often been quoted by many women in the northern part of India. According to an article by English Online, a 2011 census shows that India has fewer and fewer girls, mostly because unborn female babies are being killed at a high rate. Many traditional Indian families do not want to have a girl child because they have to pay dowries to their husbands. And the women who choose to have the child anyway face a lot of hostilities in the family. Thus, increasing the chances of the woman to go for abortion. 
 
Last Updated Mar 31, 2018, 7:03 PM IST