Why Onam is celebrated more than other festivals in Kerala
To mark the auspicious day, people offer special prayers and draw flower rangolis called Pookkalam near their doors to welcome king Mahabali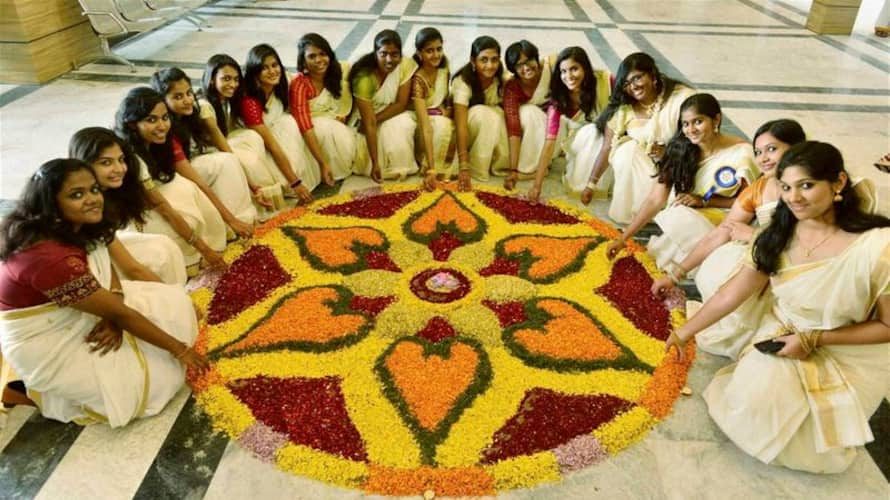 Onam is an annual festival celebrated by the Keralites across the world. Onam is celebrated in the Malayalam month of Chingam, which occurs during August–September in the Gregorian calendar and culminates with Thiruvonam.
Even though Onam is primarily a Hindu festival, non-Hindu communities in Kerala also celebrate Onam. It is considered more of a cultural festival which is all-inclusive than a religious one.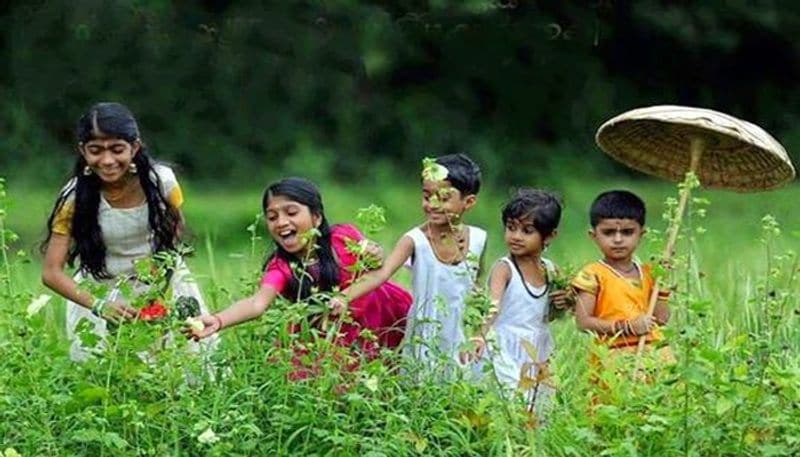 Mythology and significance
Onam commemorates Mahabali and Vamana mythologies in Hinduism. According to mythology, king Mahabali - an asura - ruled over Kerala. He was admired and loved by the masses and enjoyed a prosperous reign. The king's popularity among humans made the gods envious and they asked Lord Vishnu for help in eliminating him. Vishnu took the avatar of dwarf brahmin Vamana, widely considered his fifth avatar, and visited Mahabali.
While hosting Vamana, Mahabali asked him what he wished, to which he replied saying he needed just three paces of land. The king agreed without thinking twice. Vamana then started growing in stature and covered the skies and the netherworld with his first two steps. For the third pace, Mahabali offered himself.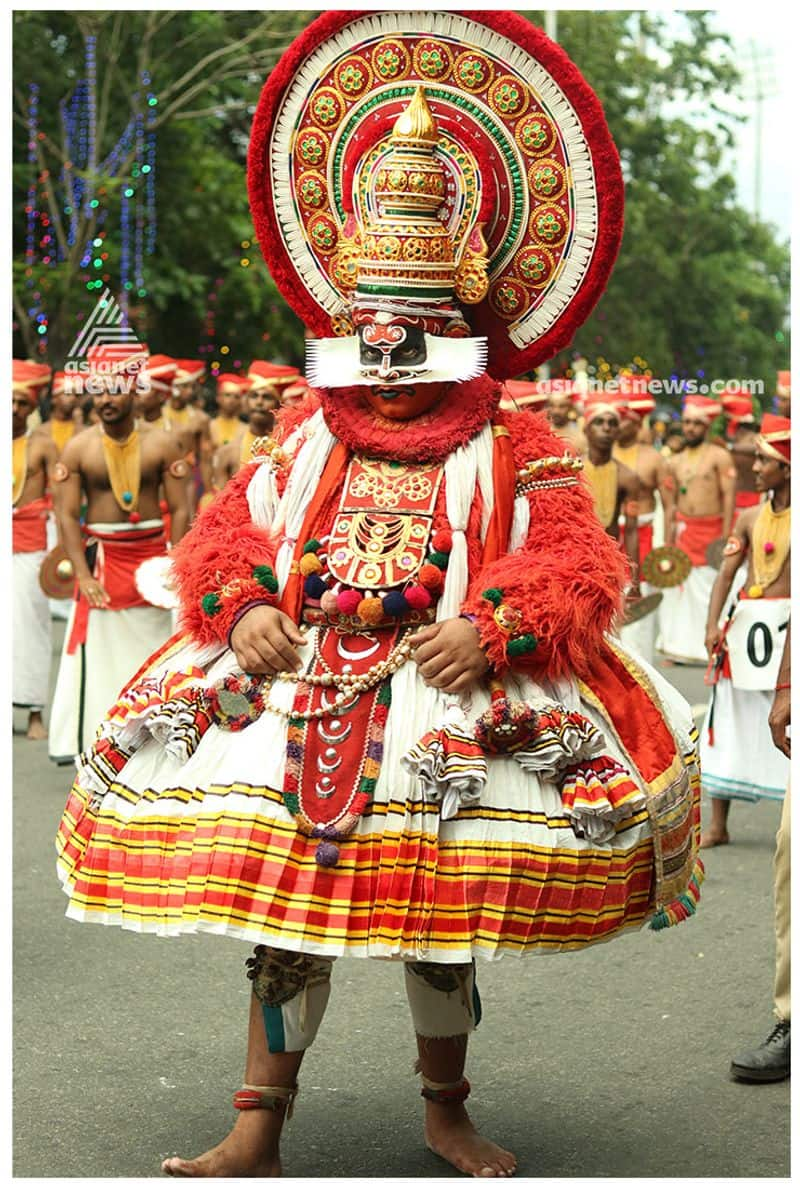 Acknowledging Mahabali's devotion, Vishnu granted the king a boon, by which Mahabali could visit the land and his people once every year. This revisit marks the festival of Onam as a reminder of the virtuous rule.
Rituals and celebrations
To mark the auspicious day, people offer special prayers and draw flower carpets called Pookkalam near their doors to welcome Mahabali. The festivities on the day also include Onasadya (feast), Pulikali (tiger dances), tug of war, Thumbi Thullal (women's dance), Kummatikali (mask dance), Onathallu (martial arts), Onavillu (music), Atthachamayam (folk songs and dance), Vallamkali (boat races) and other celebrations.
Also read: Kerala: Heavy rains lash state's northern districts; red alert issued for Idukki, Wayanad
 
Onakkodi
Among all the festivities, an important ritual is that of people wearing new clothes, called Onakkodi. The traditional wears of Keralites are pure white 'Mundu' and 'Sarees', with golden stitching works on it. Kids get the small version of the Kasavu Mundu, called 'Chittada'.
Onasadya (traditional feast)
The renowned Onasadya reflects the spirit of the season. Served as lunch on Thiruvonam, Onasadya contains dishes made from seasonal vegetables. The feast is traditionally served on a plantain leaf and consists of several courses, including  banana chips, Sharkaraveratti (fried pieces of banana coated with jaggery), various vegetable dishes such as Thoran, Mezhukkupuratti, Kaalan, Olan, Avial, Sambhar, Dal and Payasam.
Asianet Newsable wishes all its readers a happy and prosperous Onam.
Last Updated Aug 7, 2020, 10:59 AM IST