West Bengal: Actor, MP Nusrat Jahan tweets on Hathras gang rape case
Actor, MP Nusrat Jahan tweeted on the Hathras gang rape case. She burst out in anger against Uttar Pradesh Police for "ill-treating" the lawmakers and Trinamool leaders. She criticised Uttar Pradesh chief minister Yogi Adityanath and told him to wake up from his deep sleep and handle the situation.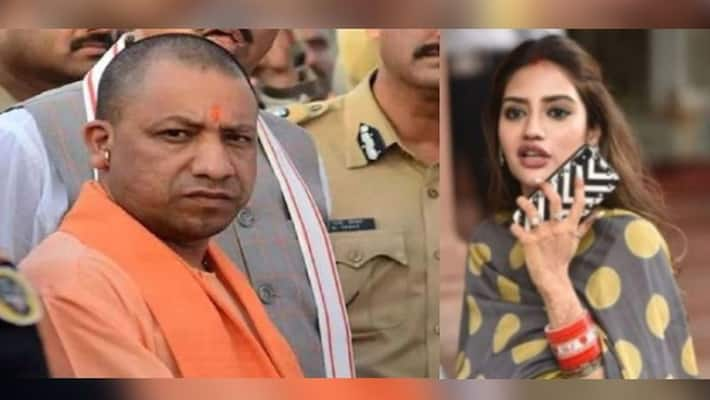 Kolkata: Trinamool Congress's (TMC) Rajya Sabha (RS) member Derek O'Brien was pushed to the ground by a Uttar Pradesh (UP) Police team on Friday afternoon when he and some other lawmakers tried to visit the village in Hathras, where a 19-year-old Dalit woman had died earlier this week after she was allegedly gang-raped by four upper-caste men in September. Actor, MP Nusrat Jahan protested the incident and tweeted about it on social media.
Kakoli Ghosh-Dastidar, who represents the Barasat constituency in the Lok Sabha and was a part of the TMC delegation, was also allegedly roughed up by UP Police.
Also read: West Bengal: State Administrative Tribunal seeks revised application in DA case
Nusrat Jahan tweeted, "What a shame after this incident. Uttar Pradesh Chief Minister Yogi Adityanath are you still in your deep slumber?"
A 19-year-old Dalit girl from Hathras died at Safdarjung Hospital in Delhi on September 29. She was rushed to a hospital in Delhi from Aligarh Muslim University Medical College on September 28. The Dalit girl was subjected to extreme torture. The perpetrators had cut out her tongue and also broke her spinal cord. Before the victim died, she allegedly complained that she had been gangraped.
Also read: West Bengal: Indian Railways complain of not receiving information about opening of Majherhat Bridge
The Trinamool Congress on Friday alleged that its woman MP Pratima Mandal was manhandled and pushed by a senior district official when she was on her way to Hathras to meet the family of the alleged rape victim.
The party also shared several video clips showing its leader in Rajya Sabha, Derek O'Brien being pushed to the ground by police personnel a few kilometres away from the victim's house and Mandal being manhandled by the administrative official on the road.
Nusrat Jahan's tweet made quite an impact in the political arena.
Last Updated Oct 3, 2020, 4:12 PM IST