Wedding preparations in full swing at Kannada actress Rachita Ram's house
According to film industry sources, wedding preparations are in full swing at Sandalwood dimple queen Rachita Ram's house in Bengaluru. Wondering if Rachita is getting married? Who is the lucky guy? Read on…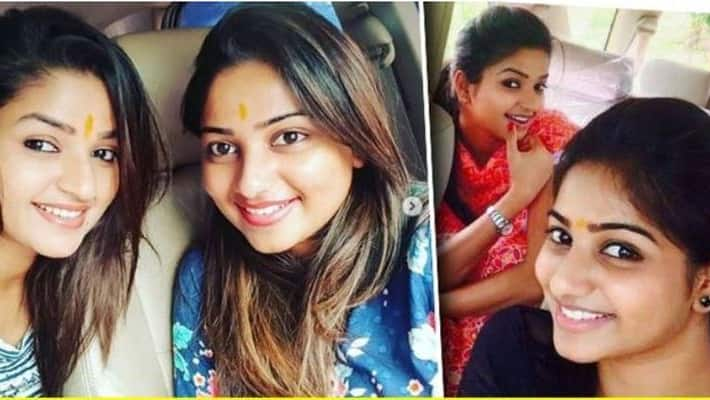 Bengaluru: Sandalwood's dimple queen Rachita Ram's family is prepping up for a gala event. Fans have been wondering why is Rachita in a hurry to get married when she is flooded with offers and has many reality shows lined up. Well, we'll give you a clarity on what's happening at Rachita's house.
Rachita Ram's sister Nithya Ram is entering a new phase in her life soon and is all set to get hitched on December 5 and 6.
The matter is still kept under wraps except for the fact that the wedding date is fixed. But according to some sources, the groom is a businessman from Australia and is well settled there.
Nithya Ram has made a name for herself with several serials on television. But she hasn't just settled with television series. Nithya Ram forayed into Sandalwood with the film Muddu Manase, directed by Ananth Shine. She was paired with Aru in the film.
Nithya judged TV shows Asathal Chutties and Masala Cafe. She has worked on a number of shows in Tamil, Telugu and Kannada. But Nithya gained huge popularity after featuring in the serial Nandini. She was seen playing both the roles of Ganga and Nandini. Nithya was widely appreciated for playing the roles perfectly. The show Nandini was quite popular among the viewers. Nithya has also acted in serials such as Benkiyali Aralida Hoovu, Karpoorada Gombe, Rajakumari and Yaradu Manasu.   
Nithya Ram comes from a family of artists with her father KS Ramu and sister Rachita Ram being classical dancers themselves, and the latter has since appeared in films. Nithya is a trained classical dancer from Welight Academy as well. She holds a graduate degree in biotechnology and even worked for some time, but her dream and passion of becoming a heroine never faded.  
Well, Rachita is busy preparing her sister and helping her family for the big day. 
Last Updated Nov 13, 2019, 6:53 PM IST