Virtual queue system for liquor sale in Kerala to be introduced
As the sale of liquor in the state is about to resume, the Kerala government is preparing for a virtual queue system to avoid the spread of coronavirus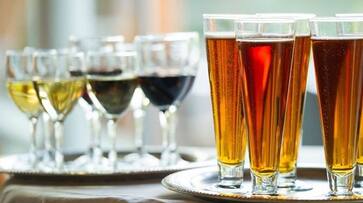 Thiruvananthapuram: The Kerala government is all set to introduce a virtual queue system for liquor sale in the state to curb the spread of novel coronavirus. 
Five companies have been shortlisted by the government for the virtual queue app. According to reports, the state government has decided to hand over the responsibilities of developing the app to startup companies. 
The five startups were shortlisted from 30 companies. The IT department will take the final call on the finalised five companies.
The opening of liquor sale and the additional cess levied on alcohol will help the state in a big way. Hence, the sale of liquor will resume from May 18. 
The state Cabinet decided to hike liquor duty by 10-35% per liquor case to mop up additional revenue to fight against COVID-19. With the cess imposed, the price of foreign liquor will increase considerably in the state.
26 new coronavirus cases were reported as on May 15 in Kerala, according to data released by the ministry of health and family welfare. This brings the total reported cases of coronavirus in Kerala to 560. Among the total people infected as on date, 491 have recovered and 4 have passed away.
Last Updated May 15, 2020, 3:28 PM IST