Viral video: Woman chases car, thrashes husband on Mumbai road; leads to traffic jam
Traffic was halted on a Mumbai road after a couple fought at a traffic signal. A woman chased her husband and thrashed him in full public view. The video of the incident has gone viral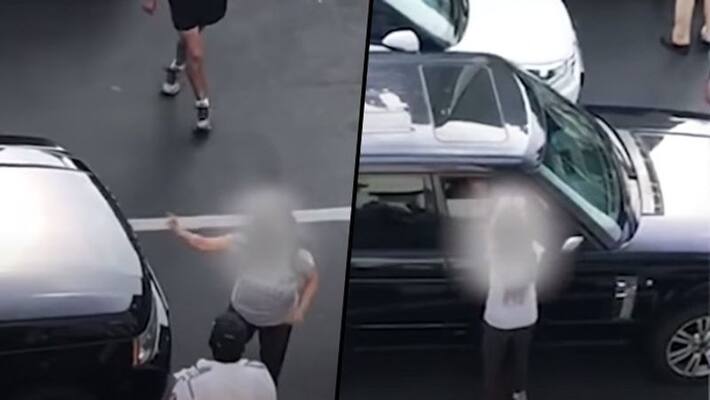 New Delhi: A cheating husband's luck ran out after his wife chased his luxury car and caught him red-handed at a traffic signal in Mumbai.
In a video, a woman in black leggings and white top can be seen screaming at her husband. At first she came before the car, banged the bonnet, climbed and took out her slipper and banged on the windshield.
Later he made him get down and made him walk towards her car and continue to slap him. The public watched the entire incident on a Mumbai street. Allegedly, there was a woman co-passenger in the man's car.
The traffic was becoming tough to manage and traffic police had to intervene. The couple was taken to a nearby police station. However, both refused to file a complaint against each other. Police slapped notices on the couple for disrupting traffic.
Now, the video of the cheating husband getting thrashed by his wife has gone viral.
 
Last Updated Jul 13, 2020, 2:29 PM IST