Viral video: 'Ghost' swinging gym equipment? Netizens react; police investigate
In a bizarre incident, an outdoor gym equipment was seen moving on its own. This prompted the locals and netizens to believe it is the 'handiwork' of some 'Aatma' (spirit). Now, the video has gone viral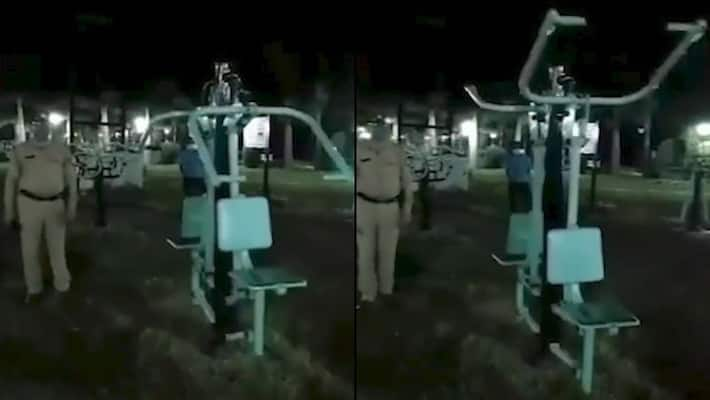 New Delhi: A video of an outdoor gym equipment moving on its own has sent the netizens, and people in Delhi and Uttar Pradesh into a tizzy as they believe this as the work of 'the unseen'.
The video that has gone viral is said to be either from Japanese Park in Rohini area while some others claim it is from Kanshiram Park in Jhansi's Nandanpura area in Uttar Pradesh.
As the video went viral, as per reports, Jhansi's police personnel arrived and recorded the video of the shoulder-press equipment operating on its own. Soon after this video was shared on Facebook and WhatsApp, it became viral.
The police suspect it to be a handiwork of miscreants and are investigating.
Meanwhile, multiple YouTube channels that picked up and uploaded the content are having a field day as in just 10-plus hours, thousands of clicks have been generated.
Last Updated Jun 13, 2020, 12:00 PM IST