Uttar Pradesh: Kaushambi witnesses Bikur-like incident; 2 policemen attacked, 1 killed
A case has been reported in Kaushambi in Uttar Pradesh where two policemen who were in a village to arrest a thief were attacked by a mob. The incident is a stark reminder of what had happened in Bikur village of Kanpur in which eight policemen were killed. The team had gone to arrest gangster Vikas Dubey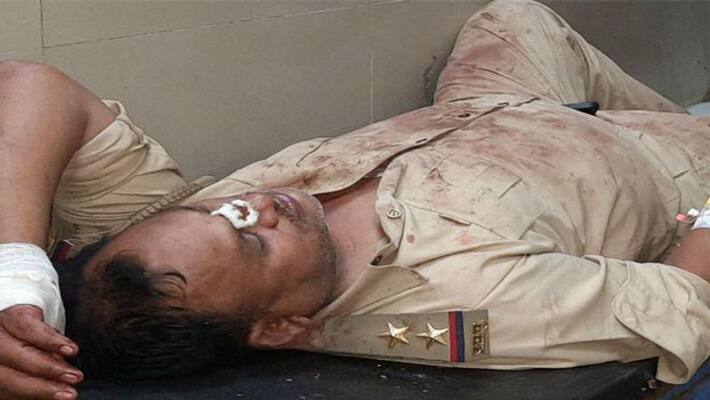 Kaushambi: The Kaushambi district of Uttar Pradesh has witnessed an incident similar to the Bikur village incident in Lucknow.
A sub-inspector and a police constable who were in Kaushambi to arrest a thief were attacked by the members of a family. The family members surrounded the two men and even snatched their pistol.
Sources say that the SI who had sustained severe injuries in the attack died in a hospital on Thursday morning. The constable is seriously injured.
Police have arrested a few accused men. The snatched pistol too has been found.
Sources further added that the case is from Saini police station limits in Kachua village. SI Krishna Rai Singh and police constable Dilip Yadav had reached the village at around 9 pm on Wednesday night (August 12).
In the village, they arrested a man called Sintu who was accused of robbery. Sintu's relatives and villagers, furious on Sintu's arrest, started attacking the two policemen with sticks.
 According to the injured constable Yadav, Singh, in his defence, took out his pistol, but someone from the mob snatched the pistol. When Singh fell on the ground, the mob attacked him further.
This is not the first of its kind of incident in Kaushambi district. Before this, at Paschim Sarira police station, a mob had surrounded an SI, and a police constable and assaulted the two while snatching their pistols.
The two incidents are a stark reminder of what had happened in Bikur village of Kanpur. A team of police which was in the village to arrest gangster Vikas Dubey was attacked in which eight policemen were killed.
Last Updated Aug 13, 2020, 1:39 PM IST