Uttar Pradesh cop masturbates in front of woman in police station; video goes viral
A police officer in Uttar Pradesh was suspended after he masturbated in front of a woman who had come to police station to lodge a complaint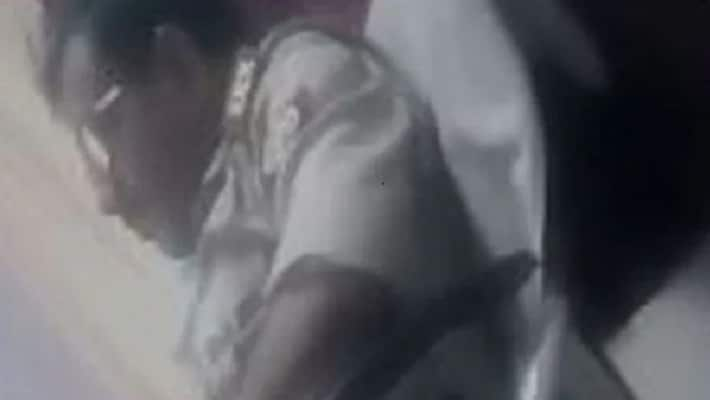 Lucknow: A family of a Uttar Pradesh woman which had a land dispute was left embarrassed by the state police after a station house officer (SHO) in Deoria district misbehaved. Every time the woman approached him to file a case, he made her sit in his cabin and watch him masturbate.
Humiliated by Bhishma Pal Singh's shocking behaviour at Bhatni police station, the family decided to accompany her and sent the woman inside his cabin while others were secretly recording his shameful act.
Within hours of uploading the video on social media, it went viral and prompted action against the police officer.
The Superintendent of Police (SP) of Deoria who also received the video, immediately placed him under suspension and also directed officers to file an FIR against the "pervert" cop.
As per reports, the woman said, she had to face this humiliation twice earlier when she approached the officer to file a case and he would make her sit before him.
"I ignored his misbehaviour for the first 2-3 times and wanted him to lodge our land dispute case. But then a woman relative said that she also faced a similar incident at the hands of this officer. This is when I decided to film him," the woman was quoted as saying in the media.
The officer has a history of suspensions. He was suspended earlier from Salempur Kotwali police station but it is not clear for what reason he was suspended.
Last Updated Jul 2, 2020, 1:35 PM IST