'Uthenge Hum': Short film captures India's coronavirus lockdown
India, in its fight against the coronavirus, opted to enforce the harshest but among the most effective forms of nationwide lockdown. With empty streets and no human movement, this short film 'Uthenge Hum' documents that novel period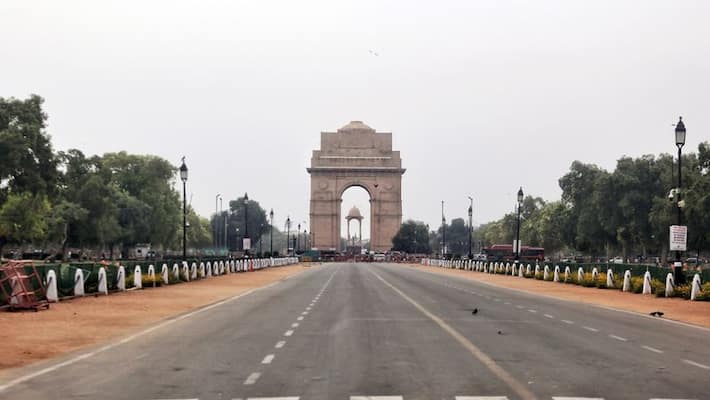 Bengaluru: India's normally chaotic streets were unusually calm due to the lockdown imposed to curb the spread of the coronavirus (COVID-19).
Authorities said the curfew would serve as a test to see how prepared the country was to deal with the pandemic. It was perhaps the world's largest exercise in voluntary social distancing to date.
It's no easy task to restrict the movement of 1.3 billion people, however Prime Minister Narendra Modi's call to lock down India earned praises from across the world.
Coronavirus lockdown has changed the way India looks; roads that were always filled with huge traffic seems to be witnessing more greenery, the air quality drastically improved and water became clearer with each passing day.
'Uthenge Hum', a project led by filmmaker Bharath Bala has captured the true beauty and essence of India that has been hidden away in the chaotic life.
A project undertaken by a crew of 117 filming staff, Bharath Bala has made a short film spanning across various cities in India, documenting our country in a state of total lockdown.
It begins with PM Modi's speech, where he imposed a nationwide lockdown on the night of March 24. The ending is simple yet impactful: we see the Indian tricolour national flag fluttering in the wind. A sight most have seen before, but never fails to leave one moved.
Exploring the scenic landscapes of India – from the Ganga to the mountain side, the project takes a close look at the enormity of the lockdown over a three-month period. With 1.3 billion citizens staying at home, fighting the coronavirus pandemic together, this film is a tale of hope.
Capturing a drastically different India, 'Uthenge Hum' travels across 14 states, covering thousands of kilometres. This India has never been seen before.
The film also witnesses a message that embodies what everyone is feeling right now: "Don't know what happened, feels like all our lives changed in just a single moment".
The solution is clear. We will rise through this adversity and come out on the other side. As we unify against a common cause, the ripples of our strength are felt – by each citizen of the country, and by the very ground we stand on.
Last Updated Jun 10, 2020, 12:16 PM IST