Use national flag instead of documents: Owaisi's message to minorities
AIMIM leader Asaduddin Owaisi in his speech in Guntur in Andhra Pradesh has appealed to minorities to send back officials who ask for documents for NPR, NRC process.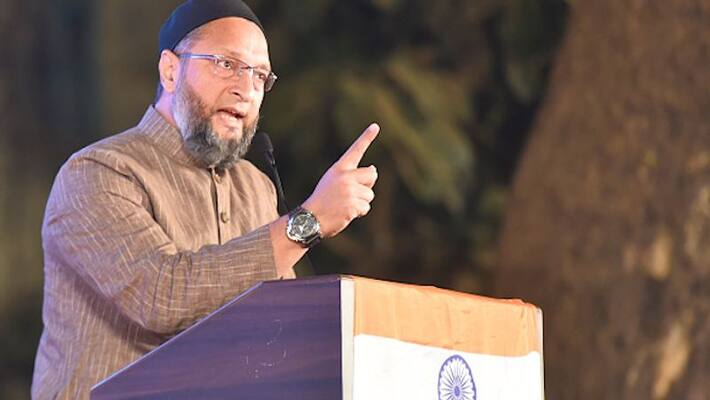 Guntur: AIMIM party leader Asaduddin Owaisi in his continuous tirade against the Centre and its laws has appealed to minorities to use the national flag to chase officials when they come seeking for documents.
Owaisi who was addressing the gathering at Guntur in Andhra Pradesh on Sunday was seen shouting on top of his voice and said, "From April 1, this should be your priority. If anyone comes to your home, put out a national flag and tell them, look at this and ask them to walk back and warn them not to return to the street again."
"
Owaisi and his brother are taking efforts to reach out to Muslims and other minorities to heighten the anti-CAA wave.
Recently, AIMIM leader Waris Pathan made a controversial remark by remarking that the situation is one of "15 crore Muslims vs 100 crore Hindus" during an anti-CAA protest gathering.
This irked many leaders and has caused embarrassment to the party. Following this remark, a case was registered against him for inciting violence.
Last Updated Mar 2, 2020, 10:42 AM IST