US introduces bill banning Indian firms from hiring on H-1B visas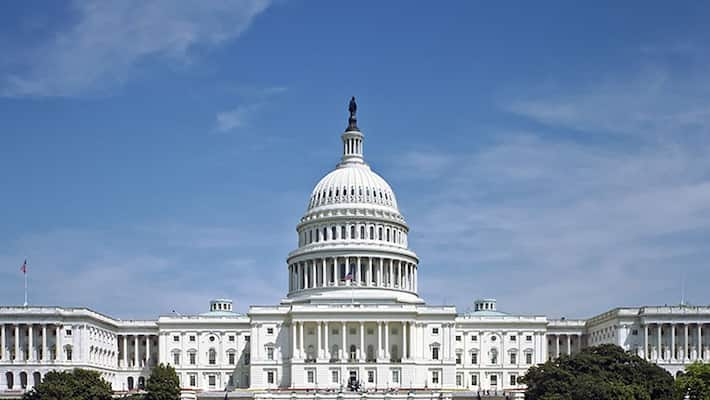 A legislation has been introduced in the House of Representatives by a bipartisan group of US lawmakers which if passed by the Congress would prevent Indian companies from hiring IT professionals on H-1B and L1 visas.
The 'H-1B and L-1 Visa Reform Act of 2016' introduced by New Jersey's democratic congressman Bill Pascrell and Republican Dana Rohrabacher from California would prohibit firms from hiring H-1B employees if they employ more than 50 people and over 50 per cent of their staff are H-1B and L-1 visa holders.
Since the revenue model of a majority of big Indian IT companies is heavily dependent on H-1B and L1 visas, such a bill is likely to have a major impact on their businesses.
But before the bill is signed into law by President Barack Obama, it must pass the Senate where it is yet to be tabled.
"America is producing many skilled, high-tech professionals with advanced degrees and no jobs. By 'in-sourcing' and exploiting foreign workers, some businesses are abusing the visa programmes and undercutting our workforce to reap the rewards," Pascrell said.
"Without the critical reforms our bill proposes, American workers will continue to be unfairly displaced and visa workers will continue to be mistreated - both of which are unacceptable," he said.
Noting that foreign outsourcing companies are the top users of the H-1B and L-1 visa programmes, a statement issued by the congressman's office said over the years a number of concerns have been raised about how certain companies have been using these visa programmes, including a 2011 report from the government accountability office calling for reform.
Pascrell and Rohrabacher had introduced a similar version of this bill in 2010, which could not gain enough support in the Congress.
The lawmakers said the bill would close loopholes in the H-1B and L-1 visa programmes, reduce fraud and abuse, provide protections for American workers and visa holders, require more transparency in the recruitment of foreign workers, and increase penalties on those who violate the law.
It would provide more authority to the Departments of Homeland Security and Labour to investigate fraud and abuse.
The American Federation of Labour and Congress of Industrial Organisations and the Institute of Electrical and Electronics Engineers have endorsed the bill.
Last Updated Mar 31, 2018, 6:50 PM IST