The saffron wave is back in Uttar Pradesh
Yogi Adityanath is one of the contenders for the post of CM
UP Elections 2017 has been a bad run for Akhilesh Yadav, Rahul Gandhi and BSP's Mayawati.  While the Akhilesh Yadav led - Samajwadi Party has been voted out, the saffron wave seems to have made a comeback into the state. Here are some probable names for the CM chair
Rajnath Singh
Home Minister Rajnath Singh has previously served as CM of Uttar Pradesh, so there should be nothing much preventing him taking over the reins of this extremely complex state. BJP can see experience in him and also that he has been discharging duties of the Centre quite efficiently.
Yogi Adityanath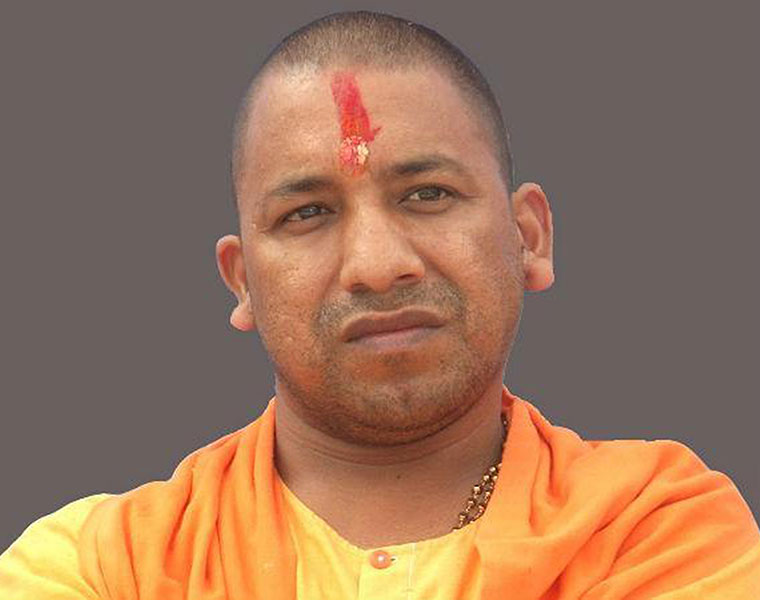 He is the founder of the Hindu Yuva Vahini but has off late distanced himself from the outfit, probably because of the elections. This BJP MP, also serves as the head priest of the influential Gorakhnath Temple in Gorakhpur. He is not so popular with the Muslim community and time and again he has made controversial statements regarding the same. Previously, he told Rajat Sharma in the show 'Aap Ki Adalat' that riots happen wherever they are more than 10 percent in numbers while there is no place for non-Muslims where they are more than 35 percent. And we don't think BJP will be looking to field such a man for the chair.
Manoj Sinha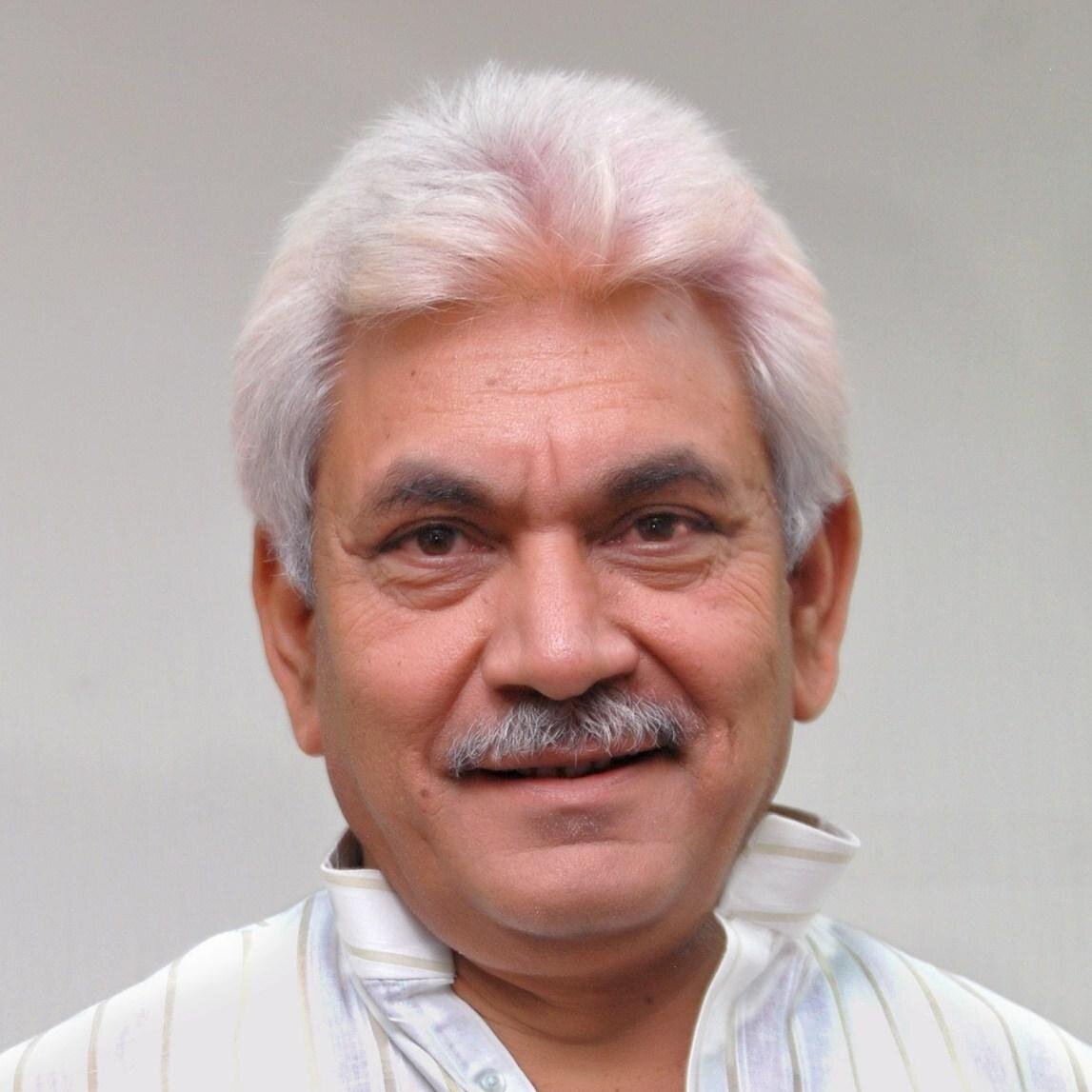 Union Minister Manoj Sinha is seen as a strong contender. A former ABVP activist, student body of the RSS, Manoj Sinha has been a three time MP from Ghazipur. He won the Lok Sabha elections in 1996 and 1999, and then his third term in the 2014 wave. Sinha is a Bhumihar but not much of caste politics to see here. He has been BJP's star campaigner and his relevantly clean image could see him sitting on that chair.
Uma Bharti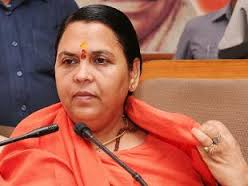 She has the experience of being the Chief Minister of neighbouring state Madhya Pradesh. The fiery speaker is known to make some eye-brow raising comments like those who doubted the Army's surgical strikes across the Line of Control in September should go to Pakistan. She is known for her stringent religious beliefs and her comments on the Ram Janmabhoomi case is something that might put the Muslim community against her and fears of communal tensions might come true. So while she is in the race, her odds are less compared to Rajnath Singh. However, even she has prior CM experience and that increases her chances as well.
Keshav Maurya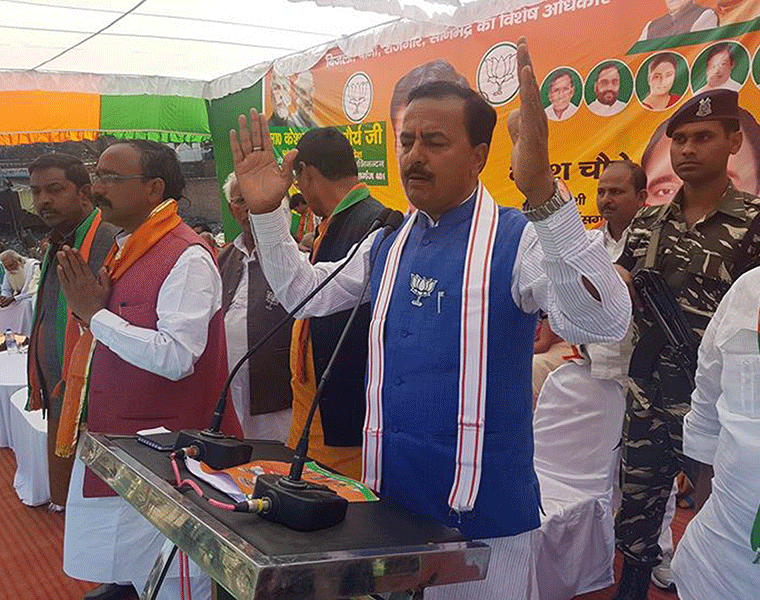 The state BJP president, is an MP from Phulpur near Allahabad with a VHP background. He is known to have worked tirelessly on the ground gathering support for the party and that is despite his absence from public appearances with PM Narendra Modi and Home Minister Rajnath Singh. He is also favoured by the RSS considering his VHP connections. Talking from a casteist angle, Maurya belongs to the Other Backward Community. The focus of the party has been including members of the OBC so Maurya could also be a frontrunner. This could be BJP's thank you gift.  
Santosh Gangwar
Santosh Kumar Gangwar is the Minister of State for Finance and was the Minister of State for Textiles (Independent Charge) before taking over as the Minister of State for Finance. He represents Bareilly (UP) Parliamentary constituency in the Lok Sabha and has been elected to the Lok Sabha seven times starting from 1989. He has also held various portfolios in the past including Union Minister of State for Petroleum and Natural Gas, Parliamentary Affairs, Science and Technology, Heavy Industries and Public Enterprises among others. Again speaking from a casteist outlook, if there is one, Gangwar belongs to Kurmi caste. The BJP leadership has tried hard to sell the idea that no caste factor but such underlying currents cannot be ignored where the party is trying to become more inclusive of all castes. Gangwar's administration experience does lie in his favour but a governing role?
Mahesh Sharma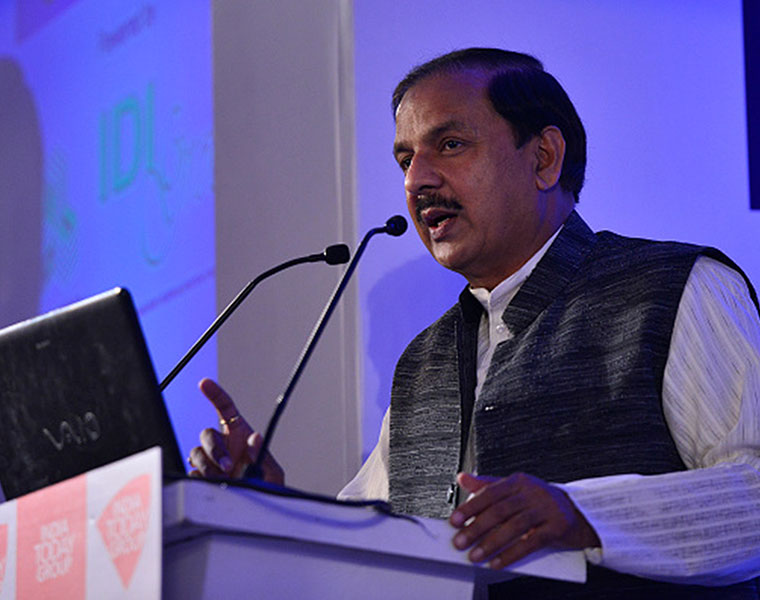 An RSS major, he is also known to have worked with the ABVP and then later joined the BJP in 2012. This man from Rajasthan is a doctor by profession but his past record of controversies does cloud his path. When reports of the Congolese student being beaten to death were blowing into an international embarrassment for India, Mahesh , while denouncing the incident replied that even Africa is not safe.  So maybe it's next time for Mahesh.