UK defence ministry celebrates Baisakhi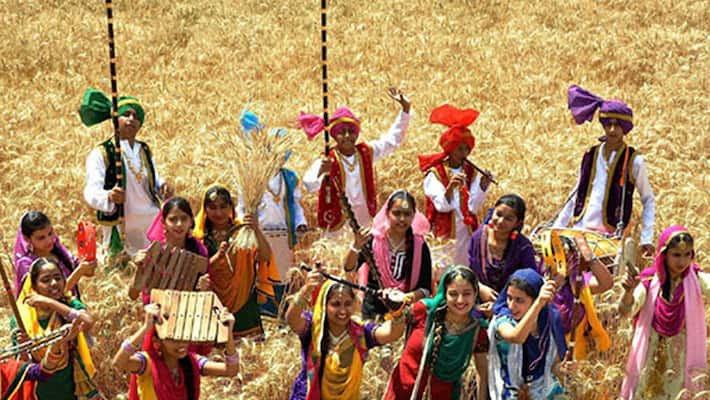 The Defence Ministry of the United Kingdom will celebrate the Sikh festival of Baisakhi for the first time ever at the Ministry Of Defence (MOD) headquarters in London on Wednesday.
The function begins at 9:15 am on April 13 and as reported by the Indian Express, Mandeep Kaur, who is the first Sikh Chaplain to be appointed (in 2005) and carries an equivalent rank of Lt Colonel, has made arrangements for the celebration. "The Secretary of State for Defence, Michael Fallon, will be in attendance as well as the Minister of State (Ministry of Defence) Earl Howe, and other senior members of British armed forces. The Deputy High Commissioner of UK in Chandigarh, David Lelliott, who deals with the state of Punjab, will also be present during the ceremony," she told Indian Express.
The event is being supported by the Chief of Defence Staff, House of Lords, 1914 Sikhs Campaign; who are raising awareness of the contribution Sikhs made to WW1 globally and Undivided Indian Ex-Servicemen Association (UIESA), among several others.
Apart from celebrating Baisakhi, the function will also highlight Sikh heroes and Sikh history,and the role played by them in the armies of the British Empire.
According to Kaur, the British Deputy High Commissioner will speak on the occasion and read out excerpts from 'The Glorious legacy of Khalsa by Manvir Singh'.  Serving members of the British military will also speak on the occasion along with Machael Fallon, the Secretary of State for Defence.
Kaur, who migrated to the UK in 2003 from the town of Dasuya in Punjab, said that the decision of the British government to mark the festival of Baisakhi  would  not only celebrate the diversity of the country but also the contribution of the Sikhs to UK.
According to a report by the UK Parliament, the British armed forces have around 230 Sikh servicemen who are serving in the Army, Royal Navy and the Royal Air Force. The report further added that last year there had been a demand to raise a Sikh Regiment in the British Army comprising nearly 700 soldiers and the matter is still being considered by the Chief of General Staff.
Last Updated Mar 31, 2018, 6:52 PM IST