TSRTC protest: BJP slams Chandrashekar Rao's govt for losing grip over Telangana
TSRTC workers union has been on strike since October 5 demanding merger of the corporation with the Telangana government and revision of pay among other demands. Reacting to this, state BJP slammed the ruling government for not fulfilling people's need.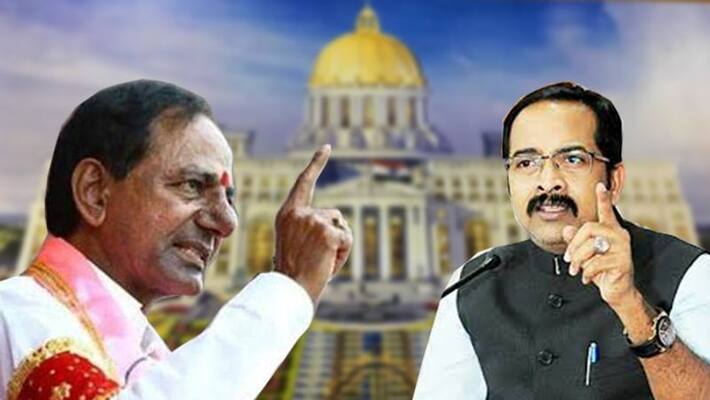 Hyderabad: BJP's chief spokesperson K Krishna Saagar Rao issued a statement slamming Telangana chief minister K Chandrashekar Rao for not fulfilling the demands of the protesting Telangana State Road Transport Corporation (TSRTC) employees.
"BJP believes that chief minister K Chandrashekar Rao, both as the head of the government and as people's leader, has lost grip on the state. KCR's multiple deadlines are not working with 48,000 RTC employees on strike. The last one which expired yesterday (November 5) midnight was the third one in the last 32 days. It is a huge loss of face for KCR," a letter by Krishna Saagar Rao, chief spokesperson, BJP Telangana state, read.
The statement from the BJP comes after the Telangana chief minister's office (CMO) warned the striking TSRTC staff that if they failed to resume duty by November 5, the state government would not take them back.
Further venting anger at the ruling government, the party claimed that people in Telangana have lost respect for the chief minister following his notice to agitated RTC employees.
"It is evident that people of Telangana have lost respect for his statements, warnings and deadlines. They have lost trust, reliability and are openly denouncing his decisions. BJP feels this is the beginning of the eventual downfall of CM KCR and his party TRS. It is also time for senior administrative officers to give up on CM KCR. We are very confident that it will happen sooner than later," Rao further said.
The senior leader also accused the Telangana government of forcing state officials to "manufacture lies, manipulate documents and misrepresent facts".
However, the state government declared the strike as 'illegal'. The RTC Union approached the high court, and the case is still pending before the divisional bench.
Last Updated Nov 6, 2019, 5:32 PM IST