Trainee pilot, instructor killed as aircraft crashes in Odisha
Captain Sanjib Kumar Jha from Bihar and Anis Fatima, a trainee pilot from Tamil Nadu, were killed after the aircraft they were in crashed at Birasal Airstrip in Kankadahad Police Station limits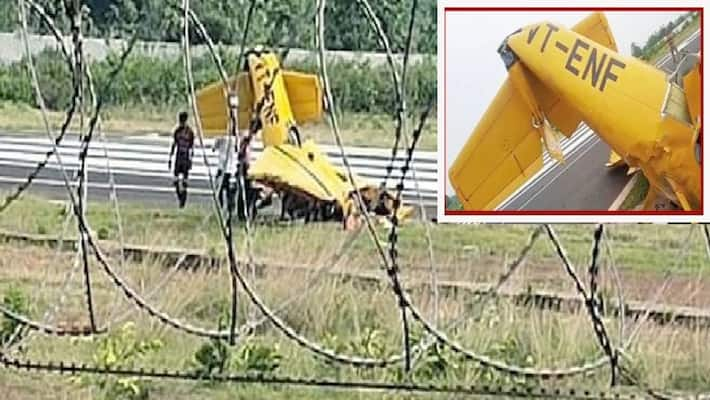 Bhubaneswar: A trainee pilot and chief instructor were killed in Odisha after a trainer aircraft crashed on June 8. According to reports, the Cessna FA-152 VT-ENF trainer aircraft fell from a height of nearly 100 feet. The aircraft crashed at Birasal Airstrip in Kankadahad Police Station limits.
The injured chief trainer pilot Sanjib Kumar Jha and trainee pilot Anish Fatima were rushed to hospital, but doctors declared that they were brought dead.
Cessna FA-152 VT-ENF, Cessna- 152 VT-EUW, Cessna-172 VT-AAY, and Cessna-172R VT-TED are used by GATI authorities for training exercises.
So far 90 pilots, including 36 aspiring pilots have undergone training at the airstrip.  
The bodies of the instructor and the trainee pilot have been sent for post-mortem.
Anupama James, Dhenkanal Superintendent of Police (SP) said it is suspected that the aircraft nose-dived and crashed on to the runway while trying to land.
It is learned that senior officials of Indian Air Force will arrive for an inquiry into the incident.
Last Updated Jun 8, 2020, 12:55 PM IST