'Those with lipsticks and bob cut hairstyles...' RJD leader's remark on women's reservation law sparks row
Abdul Bari Siddiqui, a senior RJD leader, sparked controversy by suggesting that women with certain appearances would exploit the women's reservation bill. He claimed that with the implementation of the bill, only women having bob cut-hair and the ones donning lipstick will reach Parliament.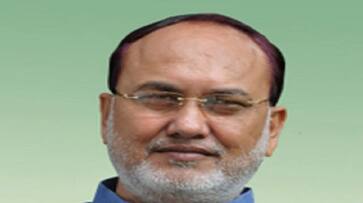 The women's reservation law, which was enacted in the Rajya Sabha during a special session of Parliament earlier this month, sparked controversy when senior Rashtriya Janata Dal (RJD) leader Abdul Bari Siddiqui stated ladies with lipstick and bob-cut haircuts would apply. Siddiqui made the comment while speaking at an event in Muzaffarpur, Bihar.
"Those with lipsticks and bob cut hairstyles would come forward in the name of women's reservation. The government should instead provide reservations for women belonging to backward communities," Abdul Bari Siddiqui said.
"If reservation is to be given to women, then provide reservation for backward and extremely backward women as well. Allocate a quota for extremely backward women too. Then it would be fine," he added.
The RJD leader also advised his supporters to stay away from television and social media until the upcoming Lok Sabha elections conclude. "You should stop watching the TV and spending time on social media without using your brains," he said.
The President of India has granted her approval to a Bill introduced by the BJP-led NDA government that seeks to reserve 33% of seats in the elected bodies, Lok Sabha and State Legislative Assemblies, for women. 
Siddique is not the first politician to make such offensive remarks against women's reservations; rather, political patriarchs have previously opposed the Women's Reservation Bill out of sheer misogyny. 
Last Updated Sep 30, 2023, 1:48 PM IST