This prestigious school in Bengaluru hasn't paid April salary; teachers asked to resign
It's not just IT offices and industries sacking employees during the corona crisis, one of the prestigious schools in Bengaluru has asked teachers to tender their resignation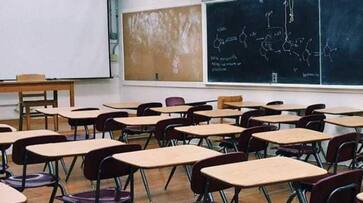 Bengaluru: Prestigious schools usually flaunt their experienced teachers, sophisticated faculty to get more admissions, but now seniority and high salary package has spelt doom for these teachers in Bengaluru as they have been asked to resign.
According to a news report, the management of Baldwin Boys' High School, Hosur Road, in Bengaluru has allegedly asked its staff with 10-25 years of experience to resign. People including the teaching and non-teaching staff have been asked to step down.
"We were asked to come to the school during the past one week individually and tender our resignations. We were told there's excess staff and they are trying to reduce the number," claimed a teacher.
The teachers say, few of them have been here for the last two decades. The management never said it had excess staff. The idea was to layoff experienced staff with high salary.
The news paper quoted the school management also confirming this. Rev Sebastian Ravi Kumar, manager of Baldwin Boys' High School said, staff on probationary period and with poor track record have the option to leave. It is not forcing anyone to leave, and has given the choice to them to leave, he added. And the management justified it by asking, "Aren't all sectors doing it?"
"We are not taking any new recruits. We can't afford to hire any new teachers now, Kumar said, according to media reports.
As per information, 30 such staff members have been identified and shown the door.
 
Last Updated May 9, 2020, 3:56 PM IST