This is how two Chinese nationals hoodwinked security to carry out a diamond heist of Rs 34 lakh at Mumbai exhibition
Two Chinese nationals were arrested at the Mumbai airport while trying to flee with a diamond worth Rs 34 lakh
They stole the 5.4 carat diamond from the India International Jewellery Show-2017
The duo were arrested at Mumbai's airport before they could flee the country with the diamond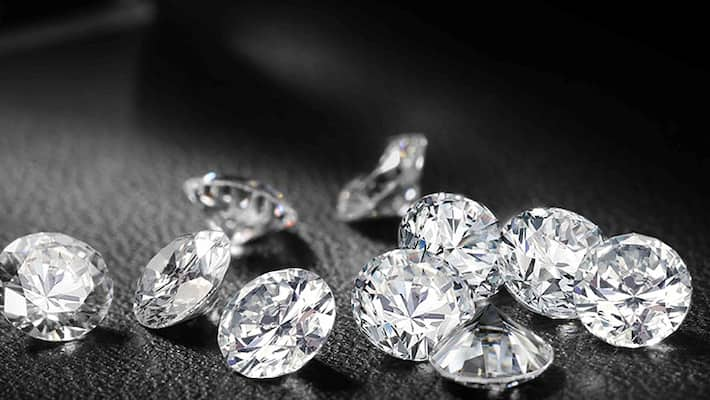 India isn't facing problems with the Chineses only at the North-Western borders or at Doklam. Two Chinese nationals were arrested at the Mumbai airport while trying to flee with a diamond worth Rs 34 lakh.
The theft 
The Chinese nationals stole the gem from the India International Jewellery Show-2017. The show was held at Bombay Exhibition Centre in Goregaon from July 27-31, and the Central Industrial Security Force (CISF) was in-charge of the security. The entry tickets were as high as Rs 9,000 per head.
On July 31, at 3:45 pm, Gem Jewellery Export Promotion Council (GJEPC) informed the CISF that two Chinese nationals, while trying to strike a deal, cleverly switched and replaced a diamond piece weighing 5.4 carats, approximately costing Rs34 lakhs, with a fake piece.
The two spent nearly two hours at the stall from where they stole the diamond. The accused had watched the stall for a long time, looking for the right opportunity to strike. The diamond swap took place between 3 pm and 3.15 pm. They swapped the 5.4-carat diamond with a fake one and left the venue.
The flight
The council gave the CISF the duo's details, which were then circulated on WhatsApp. The CISF team found CCTV footage of the Chinese men, one in a red shirt and the other in a full sleeve shirt and hat. Their photographs were shared with other security personnel including the Foreigner Regional Registration Office (FRRO) Mumbai and CISF's airport in charge.
Immigration officials were able to detect the two Chinese nationals who were to board Air India flight AI 314 from Mumbai to Osaka via Delhi-Hongkong scheduled to depart at 7:45 pm.
The arrest
The CISF and immigration team rushed to the security hold, where the duo was apprehended. The two didn't have any check-in luggage. All they had were two small shaving kit-sized bags. The individuals had also changed their clothes from what they were wearing at the exhibition.
Because the size of the diamond was small, the X-ray machine could not detect it. They were interrogated with the help of a Chinese interpreter where they confessed that they had concealed the diamond in a small shampoo bottle, which was recovered subsequently.
The CISF informed the Chinese consulate of the arrest. The accused were produced before a magistrate's court on Tuesday, August 2.
 
Last Updated Mar 31, 2018, 7:07 PM IST