Thalapathy Vijay speaks on CAA-NRC, goes 'mute' to remain 'honest' about BJP
No speech of Tamil superstar Vijay is complete without a political touch. During the audio launch of Master in Chennai, Thalapathy spoke about CAA, NPR and NRC.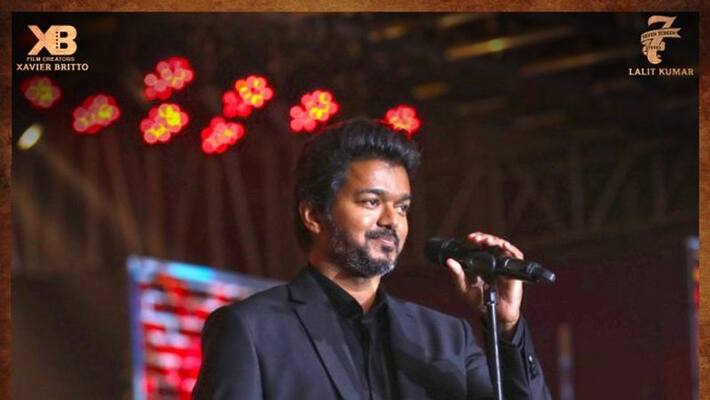 Chennai: The audio launch of Master, the upcoming movie of Tamil superstar Vijay, took place in Chennai on March 15. He came dressed in a suit, sporting a 'salt-and-pepper' beard, just like his peer Ajith. The actor acknowledged the fact that he was "dressed similar to his friend in Tamil cinema".
One of the songs in the movie is Vaathi Raid. One can't help but remember the I-T raid conducted at the residence of the actor in Chennai while he was shooting at Neyveli for Master in February. Vijay narrated a small story perhaps referring to this incident. He said that everyone's life is like a river. Some will welcome the river with flowers, some others will pelt stones, but the river continues to flow, unperturbed. "Our life must also go on. There will be some who will welcome you, and some others, who will hate you, but you continue to do your duty," he said.
Vijay has very often hinted at his entry into politics. While he has dabbled a bit in the AIADMK as well as the DMK, his anti-BJP stance is quite clear with films like Mersal and Sarkar. During the audio launch, Vijay made his anti-CAA stance clear as well. He said that laws must be made according to what people like and that laws should not be forced down people's throats.
Vijay's movie seems to have inspired superstar Rajinikanth as well. In a recent political speech, Rajini said that he isn't aspiring to be the CM of Tamil Nadu but would choose to be the party president and keep things under check. This is the storyline of Vijay's 2018 film Sarkar.
While Rajinikanth is considered as a politician owing his allegiance to the BJP, Vijay seems to be carving a political space for himself without the saffron touch.
Thalapathy, however, concluded his speech saying, "Unmaiya irukanum na sila nerathla oomaiya irukka vendi irukku (meaning: if we need to be honest, we, at times, need to be mute)." Is Vijay honest or mute?
Last Updated Mar 16, 2020, 5:27 PM IST