Telangana Election 2023: Congress netas top rich list; G Vivekananda assets exceeding Rs 600 crore
Telangana Election 2023: G Vivekananda, the Congress candidate for the Chennur constituency, stands out as the wealthiest with assets exceeding Rs 600 crore, followed closely by P Srinivas Reddy of the same party with assets above Rs 460 crore.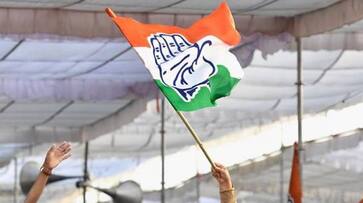 Telangana Election 2023: In the upcoming assembly polls on November 30 in Telangana, Congress candidate for the Chennur constituency, G Vivekananda, has emerged as the wealthiest contender, boasting stated assets exceeding Rs 600 crore. His party colleague, P Srinivas Reddy, stands not far behind with assets surpassing Rs 460 crore. Vivek, along with his wife, possesses movable assets valued at Rs 377 crore, primarily comprising shares in various companies, including his own Visaka Industries founded in 1981. Their immovable assets amount to over Rs 225 crore.
As per the affidavit filed, Vivek and his wife have liabilities or loans totalling Rs 41.5 crore. Vivek's annual income rose to Rs 6.26 crore in the last fiscal year from Rs 4.66 crore in FY19, while his wife's income increased to Rs 9.61 crore from Rs 6.09 crore during the same period.
P Srinivas Reddy, contesting from the Palair assembly constituency, declared wealth of Rs 460 crore, both movable and immovable, with liabilities of Rs 44 crore. However, his assets came under scrutiny as the Income Tax Department conducted searches at his residences and offices, a move Reddy deemed 'politically motivated.'
Another Congress candidate, Raj Gopal Reddy, witnessed a significant income surge to Rs 71.17 crore in 2022-23 from Rs 36.6 lakh in FY19. Holding 1.24 crore shares in his company Sushee Infra and Mining Ltd, valued at ₹239 crore, his family's total assets reached Rs 459 crore. The family's immovable assets stand at Rs 157 crore, with liabilities at Rs 4.14 crore.
Telangana Chief Minister K Chandrasekhar Rao declared family assets worth nearly Rs 59 crore, inclusive of "Hindu Undivided Family," and liabilities of Rs 25 crore. Notably, he does not own a car. A total of 4,798 candidates from various parties filed 5,716 sets of nominations for the 119 assembly seats in Telangana. The nominations will undergo scrutiny on November 13, and the last date for withdrawal of candidatures is November 15. Polling is scheduled for November 30, with vote counting on December 3.
Last Updated Nov 14, 2023, 10:49 AM IST