Telangana BJP demands ex-gratia for bio-diversity flyover accident victim
Telangana BJP chief spokesperson K Krishna Saagar Rao demanded the state government to release suitable ex-gratia to the victim and said it should take responsibility for the flaws in designing the flyover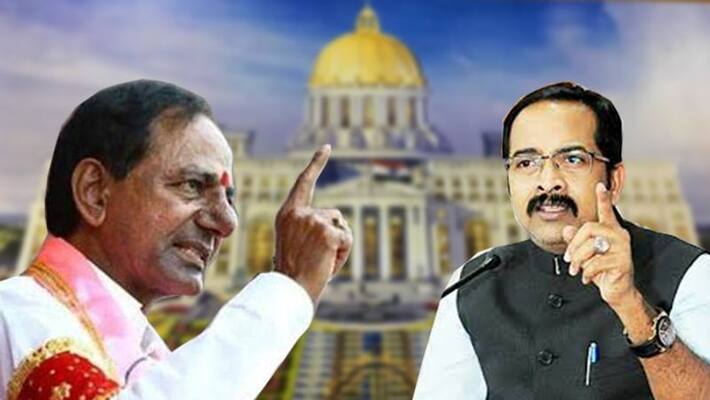 Hyderabad: Telangana BJP demanded suitable ex-gratia on a immediate basis to the family of Venkata Satyaveni, the lady who died in a freak accident at the bio-diversity park flyover in Hyderabad. 
In a press statement, party chief spokesperson K Krishna Saagar Rao said it's evident that both rash driving and the design flaws of the flyover are responsible for this unfortunate death. 
In a press statement on Wednesday, BJP said it's about time, the state government took responsibility for its lack of planning and execution. 
BJP demanded an immediate inspection of all the flyovers in the city by structural engineers deputed by the state government to check the safety measures, road engineering, speed limit displays and design flaws to ensure safety of the citizens. 
Krishna also demanded that an investigation committee needs to probe the possible design flaws on the bio-diversity flyover and the report of the same should be made public. 
The speeding car on the bio-diversity flyover in Hyderabad's Gachibowli area skid off and came crashing on the road below on Saturday. The man at the wheel is believed to have lost control of the car. 
Also Watch: Car crash lands on road after skidding off a flyover
Satyaveni who was waiting for an auto rickshaw on the road below died as the car came crashing on her. The car was being driven at a speed of 104 kmph way above the permissible limit of 40 kmph, Cyberabad police department had said in a press release.
The bio-diversity junction is an arterial road in the city's IT sector and several lakh vehicles pass through it everyday. The incident took place at 1.19 pm on Saturday. Soon after the accident, many took to social media to complain about the design of the flyover, with its steep ascent and sharp curve, along with a lack of signages.
Last Updated Nov 28, 2019, 12:39 PM IST