Tanveer Sait case: BS Yediyurappa slams Siddaramaiah for soft stance on PFI
Chief minister of Karnataka, BS Yediyurappa has slammed CLP leader and former chief minister Siddaramaiah over his stance on Popular Front of India (PFI). A new controversy has emerged over the alleged involvement of the PFI. Sait was attacked with a knife by a man in his 20s late on Sunday night in Mysuru when he was attending a wedding.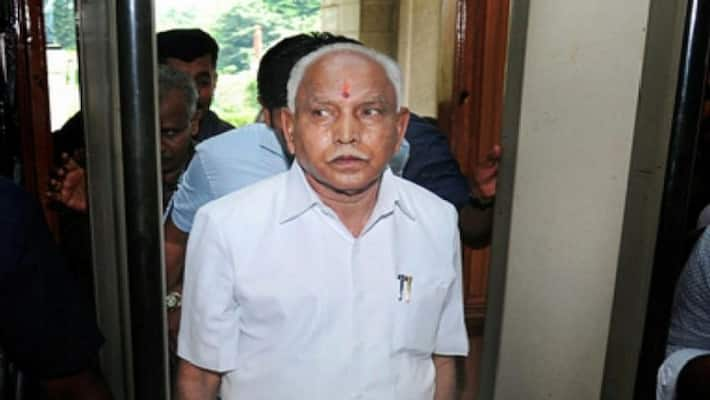 Karnataka chief minister BS Yediyurappa slammed CLP leader Siddaramaiah for his controversial decision as CM in 2015 to withdraw cases of communal violence in Mysuru and Hassan. Those cases were filed when the BJP was in power. 
Addressing reporters in Bengaluru, Chief Minister B Yediyurappa said, "There were riots in Shivamogga, there were riots in Mysuru. There was also murder, now there is an attack on Tanveer Sait. I ask Siddaramaiah, why is he protecting goondas? Why is he protecting PFI who are involved in murders and hooliganism? By withdrawing all the cases against them, did Siddaramaiah indirectly support the attack on Tanveer Sait? I urge him, the Leader of the Opposition to give an explanation." 
This comes after ex-Karnataka minister and senior Congress MLA Tanveer Sait was attacked at a wedding in Mysuru. He is recuperating from his injuries in the ICU.
Initial reports said the attack was because of his personal angst against Sait. However, several other theories have also been floated. The accused Farhan, who has been arrested and is reportedly part of PFI.
PFI is the social outfit of the political party SDPI which has been controversial in the past, not only in Karnataka but also Kerala. The outfits have come under the scrutiny of multiple governments over their alleged involvement in organised crime. 
The case is being probed by a Special Investigation Team (SIT) led by Mysuru Deputy Commissioner of Police (Law and Order) M Muthuraj.
Last Updated Nov 20, 2019, 9:00 AM IST