Tamil Nadu rains: Flood alert in Erode; Lower Bhavani dam exceeds limit
Minutes after several people lost their lives after a compound wall collapsed due to severe rains, officials flagged a flood alert in Erode, Tamil Nadu as the water level in the Lower Bhavani Project reservoir reached its maximum of 105 feet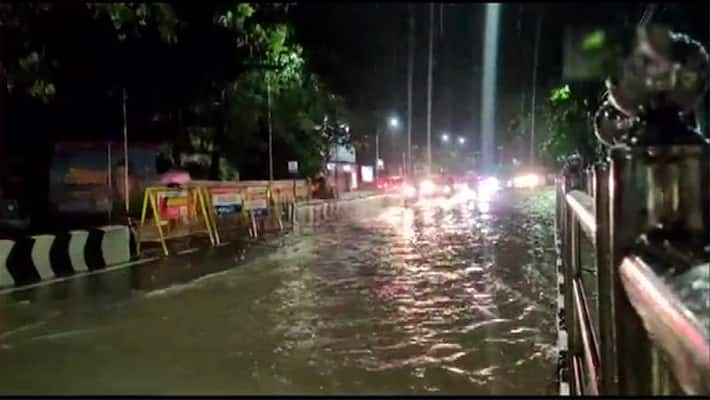 Erode: A flood alert has been issued to people living on the banks of river Bhavani in the western district of Tamil Nadu as the water level in the dam built across it has exceeded safety limit in the wake of copious rains in catchment areas, officials said on Monday (December 2).
The water level in the Lower Bhavani Project reservoir reached its maximum of 105 feet, and the storage crossed 32 tmc ft against the maximum of 32.8 tmc ft, prompting the Public Works Department authorities to more than triple discharge from 3,500 cusecs to 11,950 cusecs on Monday morning.
Consequently, officials released a flood alert and advised people living on the banks of River Bhavani to move to safer places.
The dam has filled up for the sixth time this year following heavy rains in the catchment areas in hilly Nilgiris district and Mettupalayam in neighbouring Coimbatore district.
Meanwhile, various former associations appealed for the release of water for irrigation of second turn crops in the Lower Bhavani Project ayacut areas.
North-East Monsoon rains have lashed several parts of Tamil Nadu in the past few days.
Also watch: Tamil Nadu wall collapse: Death toll rises to 15; rescue operation underway
Earlier, as many as 15 people lost their lives after a compound wall collapsed and damaged three houses in Nadoor Kannappan Layout in Mettupalayam on Monday (December 2) morning, following heavy rain in the region.
Last Updated Dec 2, 2019, 10:51 AM IST