Sushant's family raises objections to article published on Shiv Sena mouthpiece Samna
Sushant Singh Rajput's family has raised serious objections to an article related to the actor's death. The article has been written by senior Shiv Sena leader Sanjay Raut and is published on the party's mouthpiece Samna.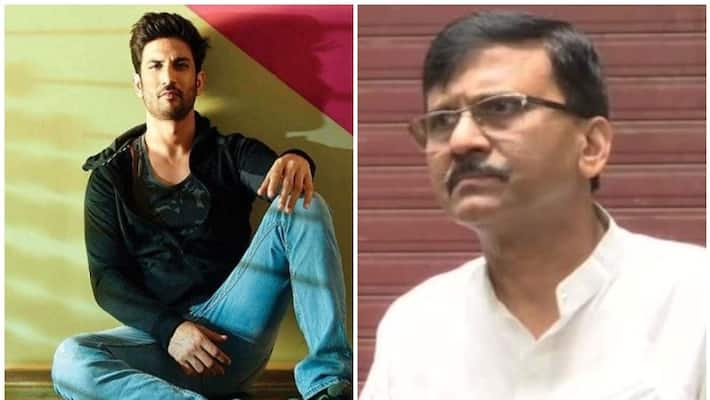 Mumbai: The family members of Sushant Singh Rajput have raised objections to an article published in Shiv Sena's mouthpiece Samna concerning the actor's death. Sushant's cousin and BJP MLA Neeraj Singh Bablu said that he would file a defamation case against the editor of the newspaper Sanjay Raut. The article states that Sushant's father KK Singh was supposed to get married the second time, which is allegedly wrong. Sushant was unhappy with his father's idea of a second marriage and someone had told him this, the article states. Sushant's family maintains that everything mentioned in the article is baseless, adding that there is an agenda to give the case political colour.
Sanjay Raut has penned the article related to Sushant Singh's death in Shiv Sena's mouthpiece Samna. The article has accused the Central government and the state government of Bihar of many things. Speaking to the media, Sanjay Raut asked who was with Sushant during the days when he was struggling to get his career going.  Mumbai remains a core part of Sushant's achievements. Sushant did not enjoy a healthy relationship with his father. Sushant's father wanted to marry again, and Sushant was unhappy with it, the article alleged.
KK Singh was provoked and instigated to file a case in Bihar and Aditya Thackrey has nothing to do in this case, maintains Sanjay Raut, adding that all this is happening because of the upcoming Bihar polls.
Earlier, the Bihar government had asked for a CBI investigation of the actor's death. After the Central government's approval, the CBI started its inquiry. The governments of Maharashtra and Bihar are at loggerheads regarding the investigation. According to the Maharashtra government, Mumbai Police are capable of investigating the case. 
Last Updated Aug 10, 2020, 7:39 PM IST