Sushant Singh Rajput death probe: Aaditya Thackeray moves Bombay HC
Aditya Thackeray contended that the PIL is not admissible due to the existing state-led investigation into the matter. The PIL, brought forth by the 'Supreme Court & High Court Litigants Association of India,' calls for Thackeray's immediate arrest and interrogation concerning the deaths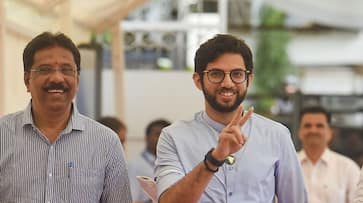 Shiv Sena (UBT) MLA Aaditya Thackeray has approached the Bombay High Court to request a hearing before any orders are issued regarding a public interest litigation (PIL) seeking a Central Bureau of Investigation (CBI) inquiry into the deaths of actor Sushant Singh Rajput and his former manager, Disha Salian.
Aditya Thackeray's Application
Thackeray submitted his application on October 13 through his advocate, Rahul Arote. In the application, he contended that the PIL was not admissible as there was already an ongoing state-led investigation into the matter.
The PIL was initiated in September by the 'Supreme Court & High Court Litigants Association of India,' led by its president Rashid Khan Pathan. The PIL urged the immediate arrest and custodial questioning of Thackeray in relation to the "mysterious" deaths of Disha Salian and Sushant Singh Rajput. However, the High Court has not yet scheduled a hearing for this PIL.
Arote clarified, "We have submitted an intervention application, asserting that we should be heard prior to any rulings. We have argued that the PIL is not maintainable, given that the CBI is already investigating the Sushant Singh Rajput case. How can any orders be issued in a PIL when the state machinery is already engaged in the investigation?"
The PIL requested the Central Bureau of Investigation (CBI) to probe Thackeray, a former Maharashtra minister, and to produce a comprehensive investigation report.
Sushant Singh Rajput's Death
Sushant Singh Rajput was discovered deceased in his apartment in suburban Bandra on June 14, 2020. The Mumbai police initiated an Accidental Death Report (ADR) case and initiated an inquiry. However, in July, the actor's father filed a complaint with the Bihar police, alleging that Rajput's girlfriend, Rhea Chakraborty, and her family members had contributed to his suicide. Subsequently, the case was transferred to the CBI, which is currently conducting the investigation in the city. 
Additionally, the Enforcement Directorate (ED) is probing money laundering allegations against Rhea and her family, while the Narcotics Control Bureau (NCB) is examining claims of drug use by Rhea and her alleged supply of drugs to Rajput.
Disha Salian, Rajput's former manager, passed away on June 8, 2020, after falling from the 14th floor of a residential building in suburban Malad. The city police had recorded an Accidental Death Report (ADR) case in connection with her demise.
Last Updated Oct 19, 2023, 12:30 PM IST