Surgical strike: Panic grips Punjab's border residents
Heads of local gurdwaras, temples with the help of Sarpanches have asked the people to evacuate at the earliest
Due to escalating situation, long queues could be seen at all the petrol pumps
Emergency wing of Pathankot Civil hospital has been vacated and patients undergoing treatment have been shifted to other wards
The Food and supplies department has also been asked to arrange stock of food and emergency supplies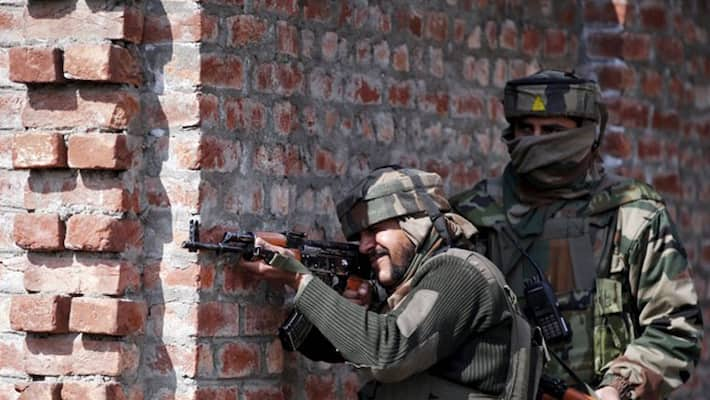 Authorities have also began evacuating people residing in the villages falling within 10 kilometre of international border. Heads of local gurdwaras, temples with the help of Sarpanches have asked the people to evacuate at the earliest in the light of escalating situation.
Border Security Force (BSF) has put international border on further alert after the Indian Army's surgical strike.
Punjab shares 553-km border with Pakistan. It has six districts which lie close to international border. There are some 135 villages which lie very close to the IB.
Inhabitants of border villages in Amritsar district like Rasoolpur, Bhania, Doekey, Bheropal, Hardo Rattan, Dhariwal Udhar, Dhaoney, Rajatal, Mahawa, Bachiwnd, Shahura, Kiralgarh, Chak Allahbaksh, Kakar Rania, Ajnala, Ramdas have already begun evacuation on mass level and taking shelter in gurdwaras and other places.
Similar situation prevailed in border villages Patti, Khemkaran, Gazal, Khalra, Nausher Dhalla, Mehndipur, Ratokey, Chhina, Muthiawall, which fall in Amritsar's adjoining district Tarn Taran.
Due to escalating situation, long queues could be seen at all the petrol pumps as people feared that situation could take any turn and could be seen filling vehicles including the commercial vehicles used for agriculture purposes.
Emergency wing of Pathankot Civil hospital has been vacated and patients undergoing treatment have been shifted to other wards.
"Eight beds will remain vacant for any war-like emergency," Pathankot's Senior Medical Officer, Dr Bhupinder Singh said.
He also said that the staff has been asked to remain on duty and leaves have been cancelled.
Shiromani Gurdwara Prabandhak Committee President Avtar Singh Makkar directed the heads of all the Gurdwaras in villages to accommodate the people who were leaving their houses due to escalating situation.
Makkar also said that affected people must be accommodated with food and accommodation.
Virsa Singh Valthoa, SAD MLA from border constituency ofValthoa, said there was no army deployment in the border villages though there was heavy deployment of BSF.
He said that temporary camps in the village gurdwaras were also set up with arrangements of food and other basic facilities.
People in Naushehra Dhalla village in Amritsar, which is very close to the international border, said they are unhappy as they will be displaced again.
They said the village faced tough time in 1965 and 1971 wars.
"Human beings can be moved, but what about our crops and animals," Angrez Singh, a villager questioned.
Meanwhile, similar scenes were witnessed in Ferozepur and other border districts. People in villages in Ferozepur district which fall close to the Indo-Pakistan border were asked to evacuate their houses at the earliest.
Also the schools within 10-Km radius of the border have also been asked to shut down for an indefinite period.
Ferozepur Deputy Commissioner DPS Kharbanda cancelled the leave of all administrative staff and also asked the people residing in villages within 10 Km of the international border to evacuate as precautionary measure.
Ferozepur district administration was busy working on the contingency plans and process to set up  relief camps in schools, marriage places, and community centres have begun, he said.
The Health department has been directed to keep adequate stock of medicines and other emergency drugs, officials said.
The Food and supplies department has also been asked to arrange stock of food and emergency supplies.
People from villages close to the international border including Gatti Rajo ke, Hastewala, Kamalewala, Chandiwala were seen also moving to safe places.
"We are in a state of panic and are scared," Kulwant Singh of village Kamalewala said, adding that following the announcement of evacuation he packed his baggage and left his home.
Jaspal Singh, a youth from Village Hastewala, who along with his wife and two kids left the village, said he is scared and was proceeding to his relatives who live in Ferozepur City.
Maggar Singh of Gatti Rajo ke village said "we didn't even get enough time to pack our baggage" and left home just like that.
People are taking shelter in nearby villages or are going to city cantonment area, with many saying they have no clue what they should do in this situation.
Last Updated Mar 31, 2018, 6:55 PM IST