SC slams Congress' methods, gives nod to Parrikar swearing in, orders floor test
The Congress had moved the SC to quash the governor's decision allowing BJP to form the Goa government.
A special bench today heard the plea and came down heavily on the Congress.
The court allowed Parrikar to continue with his swearing-in, and ordered a floor test on 16 March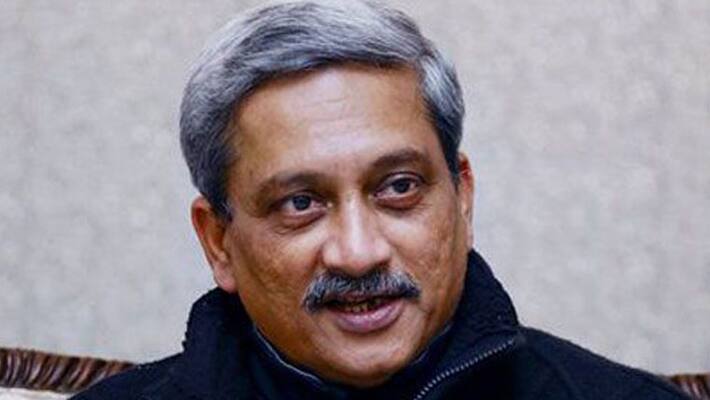 The Supreme Court on Tuesday asked the Parrikar-led BJP government to "immediately" prove their strength. While the hearing petition, the SC posed some tough questions to Congress. "Where are your numbers?" the SC demanded of the Congress.
The SC said it won't stop the oath-taking ceremony of Parrikar, scheduled for today. But Parrikar will have to prove his majority immediately.
Chandrakant Kavlekar, the leader of Congress Legislative Party in Goa had approached the Supreme Court challenging governor's decision to let BJP form government, according to a report by The Times of India.
Despite emerging as the second largest party behind Congress, the BJP staked a claim to form the next government under the leadership of former chief minister Manohar Parrikar. Goa Governor Mridula Sinha appointed BJP legislature party leader Manohar Parrikar as the chief minister and asked him to prove majority on floor of the House within 15 days of taking his oath.
The petition filed through advocate Devadatt Kamat and Gautam Talukdar before the CJI JS Khehar asked for an urgent hearing as the court pulls down shutters for a week for Holi. The CJI had agreed to setup a special bench today to hear the plea. The oath taking ceremony is also scheduled for today. 
The petition was drafted by Congress' finest legal brains, including Abhishek Manu Singhvi, adds the report. The draft stated that the decision violates constitutional practices as BJP has won only 13 seats compared to Congress that has won 17 seats.  
"BJP, which has only 13 MLAs in the Assembly, in order to get over the mandate of the people which has thrown it out of power, has, using its political clout in the Centre, sought to claim that it has the requisite majority with the purported help of certain smaller powers," Kavlekar told TOI.
He has termed Governor's decision unconstitutional.  
Last Updated Mar 31, 2018, 6:49 PM IST