Supreme Court hearing on loan moratorium extension case adjourned to October 14
SC to continue hearing a batch of pleas on Wednesday (October 14) seeking a waiver of compound interest on loans during the moratorium period and seeking an extension of the moratorium.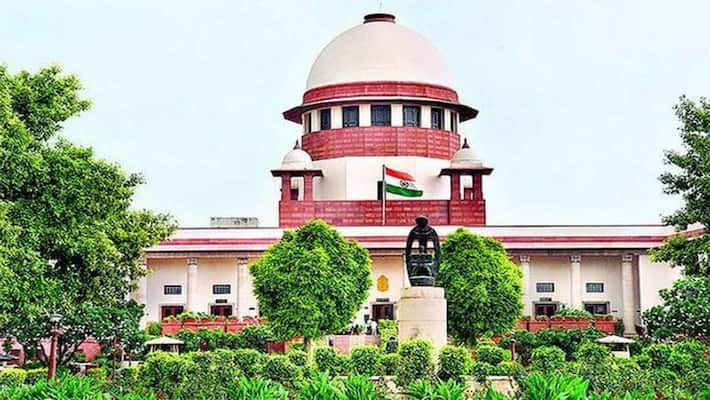 New Delhi: The Supreme Court has adjourned its hearing on a batch of petitions seeking interest waiver during the loan moratorium period to October 14 (Wednesday).
The three-judge bench comprising of Justices Ashok Bhushan, R Subhash Reddy and MR Shah assembled at 12 noon on October 13 and announced that the matter will be taken up at the end of board (i.e. after all other cases in the list have been heard), however since Justice Ashok Bhushan is required to sit in a different combination of Judges in the post lunch session the case was adjourned, Bar & Bench reported.
The bench on October 5 heard pleas seeking waiver of accruing interest during the six-month loan moratorium period. The apex court granted Centre and the Reserve Bank of India (RBI) time to file additional affidavits which are likely be addressed today.
Also read:  Customers fume as SBI's core banking system goes down
The SC had on September 3 instructed banks not to declare accounts as non-performing assets (NPAs) until further orders after the Centre on October 2 told the apex court that it would waive compound interest on the repayment of loans of up to Rs 2 crore, a move that would provide relief to individual and micro, small and medium enterprise (MSME) borrowers. The SC has previously said there is "no merit in charging interest on interest".
The case before the apex court began after a petition was filed by an Agra based lawyer Gajendra Sharma. A batch of petitions have now been filed by various industry groups and individual borrowers seeking interest waiver on loans during the moratorium. Confederation of Real Estate Developers Association of India (CREDAI), Association of Power Producers, Shopping Centres Association of India, Coimbatore Jewellery Manufacturers Association, Chhattisgarh Laghu and Sahayak Udyog Sangh and Pune Hotel Association are among the various petitioners who have sought government's intervention to ensure financial relief during an unprecedented pandemic.
The Supreme Court will continue hearing a batch of petitions today seeking a waiver of interest on loans during the moratorium period and seeking an extension of the moratorium. The top court will decide if any further relief is to be given on loans over 2 crores, apart from what has been prescribed by the Kamath Committee recommendations.
Last Updated Oct 13, 2020, 2:54 PM IST