Constitutionality of Aadhaar bill: SC seeks Attorney General's help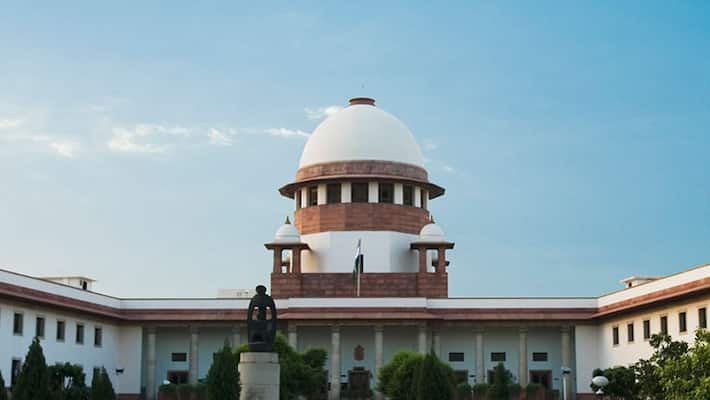 "We will like to have the views of Attorney General (Mukul Rohtagi)," a bench headed by Chief Justice T S Thakur said when senior advocate and former Union Finance Minister P Chidambaram sought issuance of notice on the plea of the Congress leader.
    
Chidambaram said that treating the Aadhaar bill as a money bill was "unconstitutional".
    
The bench, also comprising Justices R Banumathi and U U Lalit, fixed the matter for further hearing on May 10. It, however, did not issue notice on the plea of Ramesh. Lok Sabha had on March 16 passed the Aadhaar bill that aims at the better targeting of subsidies through the Aadhaar unique identity.
    
The House had earlier adopted the Aadhaar (Targeted Delivery of Financial and Other Subsidies, Benefits and Services) Bill, 2016, by a voice vote after rejecting recommendations for five amendments made by the Upper House.
    
Armed with the Speaker's decision that it was a money bill, the government pushed it in Rajya Sabha, which cannot amend it but only makes recommendations for amendment to Lok Sabha.
    
Once Lok Sabha passes a money bill with or without amendments recommended by Rajya Sabha, it is deemed to have been passed by both the Houses. Showing urgency in getting the law through, the Centre, which enjoys a comfortable majority in Lok Sabha, had brought the measure to the Lower House within an hour of being returned by Rajya Sabha.

Finance Minister Arun Jaitley, who had moved the bill and piloted them in both the Houses, had also turned down the opposition argument that Parliament cannot legislate since the matter is before the Supreme Court.
    
Congress leader Jairam Ramesh while proposing amendments in the bill in Rajya Sabha, had expressed "anguish" that the bill was brought as a money bill, an act he likened to "knocking a nail in the coffin of the Upper House". 
Last Updated Mar 31, 2018, 7:06 PM IST