Not everyone is complaining about summers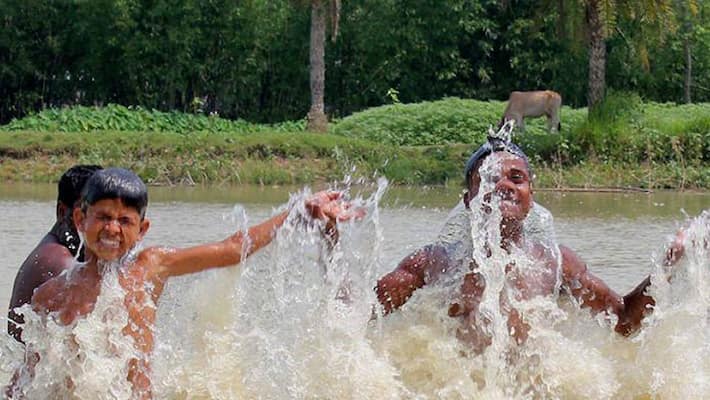 Though we might be complaining about early arrival of summers, sweltering heat, water crisis, power cuts, drought, not everyone is complaining about summers. A certain set of people listed below, not an exhaustive one though, always wait for this season to stay and continue. For them it's more business and more money!
As the urban spaces are expanding and getting more and more migrants from the interiors, potable water availability in major cities is getting scarce. Water usage goes up, so does the need for more supply. Water tankers have a heydey in such an environment. 
Air Conditioners are an item of desire/ choice for the bulging middle class of India. And come summer, air condition manufacturers are ready to woo us with Katrinas in their commercials.
Families with tighter budget opt for air coolers, and tell you what, now you get them in different shapes, sizes and brands. Up North, in Delhi, one can see one air cooler piled on top of another on the roadsides. The tormented customer, battered under the scorching sun is keen to take home one of these country-made air coolers.
While the Samsungs and LGs sell their expensive and latest refrigerators with their best offer, small earthen matka sellers sold along the road side also do a brisk business.
Cola and ice cream makers are equally happy in summers as they sell their sugar coated goodies not just to kids but to the grownups as well. After all nothing energises one as much as these colourful bundles of sugar do.
Movie theatres have bumper business as they promise two hours of uninterrupted fun with popcorn and colas. It's too tempting for youngsters when stepping outdoors gets unbearable. 
And the malls, where you can buy grocery, new summer dress and latest shoes and of course your nail art all under one roof – who wants to go anywhere else.   
Last Updated Mar 31, 2018, 6:31 PM IST