Subrata Roy, Sahara Group Chairman, passes away in Mumbai
Sahara Group Chairman Subrata Roy Sahara passed away on November 14 due to cardiorespiratory arrest after battling complications from metastatic malignancy, hypertension, and diabetes. The founder of the Sahara Group was admitted to a Mumbai hospital on November 12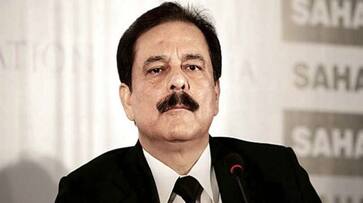 Sahara Group Chairman Subrata Roy Sahara breathed his last around 10:30 pm, succumbing to cardiorespiratory arrest after a protracted battle against complications stemming from metastatic malignancy, hypertension, and diabetes. His health had taken a downturn, leading to his admission to the Kokilaben Dhirubhai Ambani Hospital & Medical Research Institute in Mumbai on November 12. He was 75.
The Sahara Group released an official statement confirming the demise of its founder. The statement expressed profound sadness, announcing, "It is with profound sadness that Sahara India Pariwar informs the demise of our Hon'ble 'Saharasri' Subrata Roy Sahara, Managing Worker and Chairman, Sahara India Pariwar."
Subrata Roy Sahara's financial empire once included prestigious properties such as the Plaza Hotel in New York, Grosvenor House in London, and the former Force India Formula One team, according to Reuters.
Rags to the riches story
As the Sahara Group mourns the loss of its leader, the business community reflects on the remarkable legacy of a man who, starting with a mere Rs 2,000, built an empire that, at its peak, ranked second only to the Indian government in terms of employment.
Born in Bihar's Araria in 1948, Subrata Roy initiated his entrepreneurial journey in 1976 with Sahara Finance, a chit-fund company. By 1978, he took charge and overhauled the company's financial model, drawing inspiration from the established Peerless Group.
Guided by Roy's vision, Sahara India Pariwar evolved into one of India's largest conglomerates, boasting a workforce of approximately 1.2 million individuals and claiming to have over 9 crore investors, constituting about 13% of all households in the country.
Subrata Roy's Sahara group gained widespread recognition through ambitious ventures like Aamby Valley City and notable acquisitions, including the iconic Grosvenor House Hotel in London and the Plaza Hotel in New York City. The group also left a mark in the media industry with initiatives like Sahara TV (later renamed Sahara One) and the Hindi language newspaper Rashtriya Sahara.
Despite the successes, Subrata Roy's illustrious career was not devoid of controversy. The Sahara Scam, involving allegations of fund mismanagement amounting to Rs 24,000 crore, marked a challenging chapter in his journey.
'Great motivator, speaker, and sports love'
Former Chief Minister Akhilesh Yadav shared a heartfelt tribute to Subrata Roy on social media, highlighting his multifaceted personality. Yadav acknowledged the emotional loss for Uttar Pradesh and the nation, portraying Subrata Roy not only as a successful entrepreneur but also as a compassionate individual with a generous heart, providing support to countless people.
In a parallel tribute, former cricketer Suresh Raina mourned the loss of a "great motivator, speaker, and sports lover." The sentiment echoed the sentiment that Subrata Roy Sahara's influence extended beyond the business realm.
The news of Subrata Roy Sahara's passing triggered diverse reactions on social media. Some users recounted Sahara's significant contributions, while others used the opportunity to address their grievances, citing alleged financial irregularities. A prevailing theme in the online discourse was the impermanence of power, money, position, and influential connections, exemplified by Subrata Roy Sahara's life.
Last Updated Nov 15, 2023, 7:44 AM IST