Subramanian Swamy slams Modi government for charging migrant workers during lockdown
BJP leader Subramanian Swamy took to Twitter to lash out at the Centre calling the move moronic. He pointed out how Indians abroad were flown back free by Air India.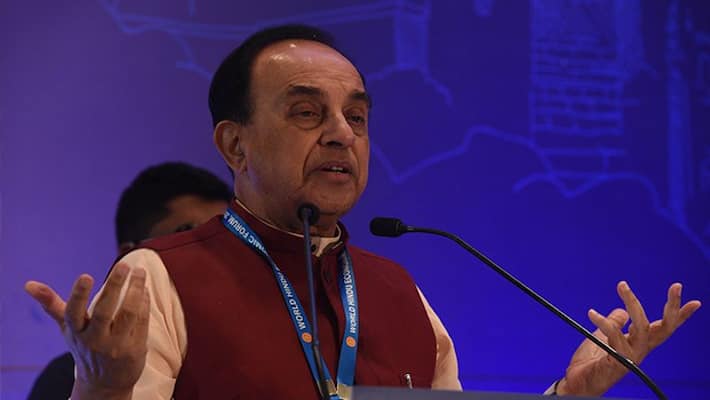 New Delhi: BJP leader Subramanian Swamy took to Twitter to lash out at the Centre for charging migrant labourers for their journey back home. He stated, "How moronic of the Government of India to charge steep rail fares from the half-starved migrant labourers! Indians stranded abroad were brought back free by Air India. If Railways refuse to budge then why not make PM CARES pay instead?"
Later on Swamy said that he spoke to railway minister Piyush Goyal's Office regarding the Railways decision to charge for tickets for operating special trains for stranded migrant workers amid coronavirus lockdown. He said that the migrant labourers will travel free of cost as the government will pay 85% and the state government will pay 15% of the expenses. He added that the ministry will clarify with an official statement.
Earlier in the day, Congress leader Rahul Gandhi also slammed the Central government for charging migrants for their ride back home.
"On the one hand, the Railways is charging ticket fares from the trapped laborers in other states, while on the other hand the Ministry of Railways is giving Rs 151 crore to the PM Care Fund. Someone explain this trick," his tweet read.
Total confirmed COVID-19 cases in India have risen to 42,533, according to the latest update from the Union health ministry on Monday. The death toll in India due to the novel coronavirus pandemic has risen to 1,373.
The reported active COVID-19 cases in India now stand at 29,453 and as many as 11,707 COVID-19 patients have been cured and discharged so far according to the Union health ministry.
Last Updated May 4, 2020, 1:26 PM IST