Sidelined BJP leader threatens to 'expose' Karnataka CM Yediyurappa in new book
BJP leader H Vishwanath has claimed that, in his new book, he will expose Karnataka chief minister BS Yediyurappa on how he toppled the Congress-JDS government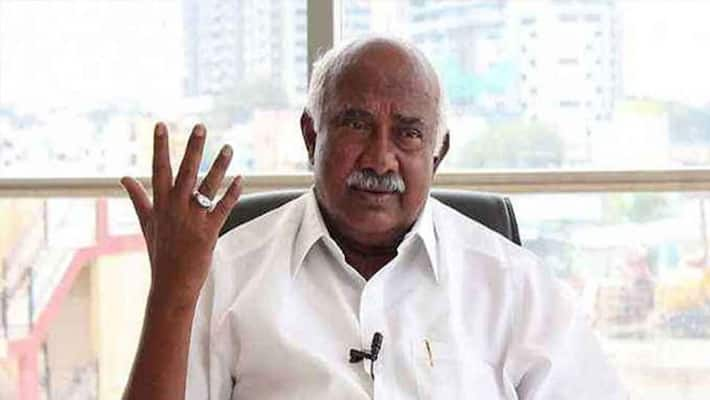 Bengaluru: Threatening Karnataka chief minister BS Yediyurappa of "exposing" him for engineering defections among the JD(S) and Congress MLAs and bringing down the coalition government last year, disgruntled BJP leader H Vishwanath is said to have told that he will write a book called 'Bombay Days'  in two months.
This is seen as pressure tactics by Vishwanath to see him get some position in either the Cabinet or as chairman of a board or corporation.
It is reported that Vishwanath will reveal all about 'Operation Kamala' in his book.
A TV channel's website quoted Vishwanath as saying, "Only after a top leader like me defected, others got the confidence. They followed me to the BJP camp. We took a flight to Mumbai. We made Yediyurappa the chief minister. He is in power because of our sacrifices. I want to explain and expose everything and everyone."
He further added, "I want to bring out the book in Kannada, Hindi and English simultaneously. The people of Karnataka and India have every right to know what happened without their knowledge. We are answerable to them."
The disgruntled leader wanted the people to know how Yediyurappa came to power with the support of 17 Congress and JDS MLAs by toppling the JDS-Congress coalition government.
Recently, one of the 17 MLAs who joined BJP, Byrathi Basavaraj, now a minister in the Cabinet, blamed Vishwanath for the situation he is in. Basavaraj had told reporters that Vishwanath was asked not to contest and was offered a MLC post last year during bypolls, but he was reluctant and fought and lost.
Last Updated Jun 29, 2020, 12:54 PM IST