Shocking: Body of deceased carried on bicycle as family receives no help in Karnataka
The body of a deceased being wrapped in plastic and carried on a bicycle was reported from Karnataka on Sunday. The video which stormed Twitter has now become fodder for the Opposition Congress to target the government.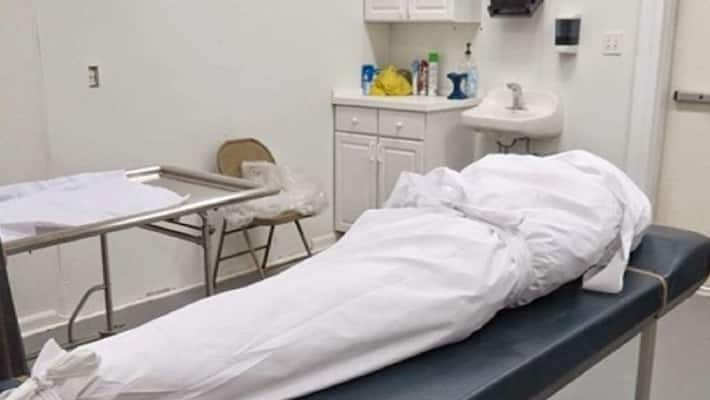 A case of carrying the dead on a bicycle was reported again. This time it was from Belagavi in Karnataka. It is reported that, due to fear of COVID, no one came forward to help, forcing the family of the 70-year-old to wrap the body in plastic and carry it on a bicycle.
The 19-second video has been trending and the Opposition Congress has now taken it as a point to corner the BS Yediyurappa- led BJP government and accused them of failure in dealing with the pandemic.
KPCC president DK Shivakumar, took to Twitter and wrote, "Relatives of a 70-year-old person who died in Kittur, Belagavi had to carry the body for cremation on a bicycle in heavy rains. CM BS Yediyurappa, where is your government? Why was an ambulance not provided? This incompetent Govt lacks humanity and has been a total failure in handling the pandemic."
As per a report, the aged man had high fever for two days and local doctors advised the family to admit him to hospital as he was showing coronavirus symptoms. The family was preparing to shift him, but before he could be moved to hospital, he died.
The family then tried to get an ambulance to shift the body for last rites as per protocol, but none came forth due to fear. Even neighbours stayed away.
The family then decided to carry the body on a bicycle to cremate him.
Last Updated Aug 17, 2020, 9:20 PM IST