Set back to DK Shivakumar as Congress plans to extend Gundu Rao's tenure as party chief in Karnataka

As senior Congress leader DK Shivakumar continued to camp in Delhi to bag the post of Karnataka Congress president, former CM of the state Siddaramaiah is said to have exerted pressure on the party high command regarding his choice of candidates for the coveted post. To avoid possible dissent, the party is said to continue with Dinesh Gundu Rao.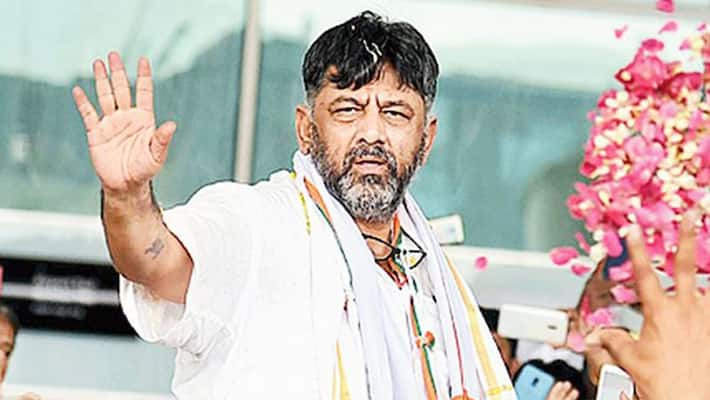 Bengaluru: Sensing trouble between former CM Siddaramaiah and long-standing Congress leader DK Shivakumar for the Karnataka Pradesh Congress Committee (KPCC) president's post, the party high command is said to have decided to continue with Dinesh Gundu Rao as the party chief in the state.
However, many leaders feel that Rao is incapable of handling this post.
"The party lost the 2018 Assembly election and secured less than 90 seats. In May 2019 Lok Sabha polls, Congress bagged just one seat out of 21. The results are a reflection of his lack of leadership. As KPCC chief, he should have the ability to ensure a win at least 15 seats with his face value. But he cannot do that," said a senior party leader.
Party spokesperson Kengal Shreepada Renu said that a lot of leaders had already shown apprehension with Dinesh Gundu Rao as KPCC chief.
"If the party feels it needs a change, then it will go with the leader, who is accepted by all, and a face that can swing votes. The party may also feel it may be safe for the moment to continue with Rao," said Renu.
Earlier, Roshan Baig, former Shivajinagar MLA from Bengaluru, had called Rao a flop star and AICC general secretary KC Venugopal a buffon for siding with Siddaramaiah and humiliating loyal Congress workers and leaders.
The sharp criticism came following the denial of a Cabinet berth to Baig when Congress-JD(S) combine ruled the state.
Last Updated Jan 28, 2020, 6:12 PM IST