Separatist leader Syed Ali Geelani, 90, resigns as head of Hurriyat Conference
Kashmiri separatist leader Syed Ali Shah Geelani has resigned from All Party Hurriyat Conference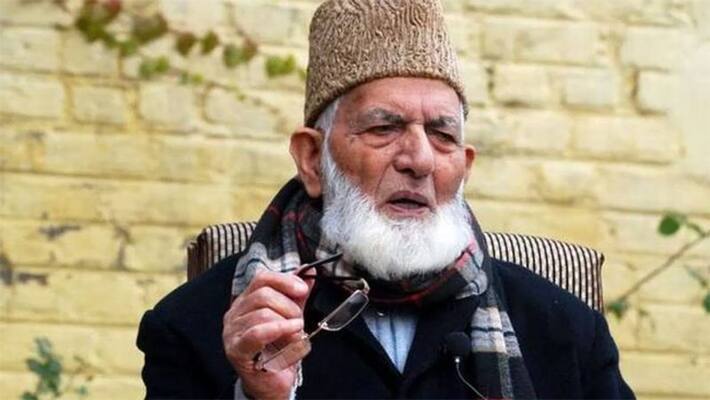 Srinagar: Kashmiri separatist leader Syed Ali Shah Geelani, who was chosen as lifetime chairman of the All Party Hurriyat Conference, resigned as chairman of Hurriyat Conference on Monday (June 29). He has been under house arrest since August, 2019.
Also read: Andhra Pradesh Task Force Police seized unaccounted cash worth Rs 50.38 lakh in Visakhapatnam
Geelani, who was part of the Hurriyat Conference since 1993 and was appointed as lifetime chairman of his faction in 2003.
In a letter, Geelani said there have been certain issues which forced him to quit. The 90-year-old, in an audio message and press statement, said he had decided to "distance himself from Hurriyat Conference in wake of the present situation" in Jammu and Kashmir.
Also read:  Bihar Minister Vinod Kumar Singh and his wife tested positive for the coronavirus
It is also reported that he was not well for the past months and he is on medication. The doctors said he is stable.
Some reports were also doing the rounds that Geelani had passed away on Friday evening. However, his son Naseem Geelani refuted the reports as rumours and said that his father was stable.
Last Updated Jun 29, 2020, 1:01 PM IST