SC raps Centre for not coming out with solutions on pollution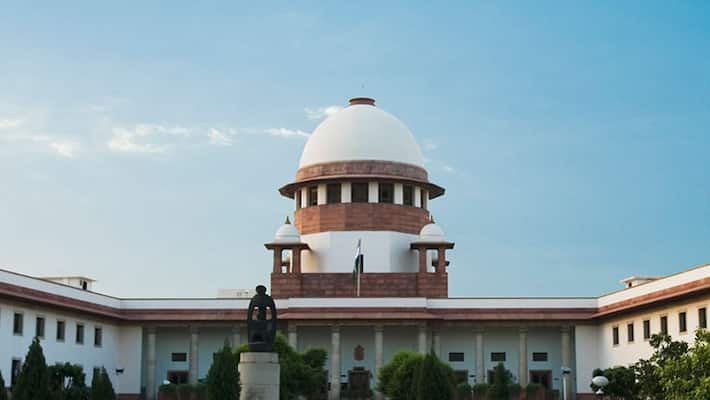 "You people are just sipping coffee and doing nothing," the Supreme Court observed today while rapping the Government for not coming forward with some solutions to reduce pollution levels due to vehicular emissions, saying "it is the matter of life".
 
"What are the people doing in the ministry? Why can't they come up with some research and solutions? Why can't you research what is happening in rest of the world? You people are just sipping coffee and doing nothing. Courts are being forced to go into all these kind of matters," a bench headed by Chief Justice T S Thakur asked.
 
The bench also comprising Justice A K Sikri and R Banumathi said that ministry people are just waiting for some one to come up with a solution before the court and then they will deal with the issue.
 
"Why you have to wait for senior advocate K K Venugopal and his team to research and come out with the solutions. Why can't you yourself do it. It is a matter of life which is affecting the people," the bench said.
 
The bench's observation came after Additional Solicitor General Maninder Singh said that centre will look into the report of senior advocate K K Venugopal appearing for three toddlers who have approached the apex court seeking direction to curb the rising pollution level in Delhi.
 
Venugopal in his report had said that older diesel vehicles could retrofit their engines to reduce the emission level but had said that efficacy of such reports needs to be checked.
 
The ASG said that Centre and stake holders will sit together and go through the report and whatever possible steps required will be taken.
 
"Government is fully committed to the issue and once we see the material and find it feasible, necessary steps will be taken," he said.
 
"Will you amend your rules, if the efficacy of the report is proven. Why haven't you done some thing till now. The issue has been going on for quite some time now. Can you show us some research or findings done by anyone," the bench said.
 
The bench said that converting vehicle is one aspect but retrofit the diesel engines seems to be an ambitious plan and to start with it can be done.
 
"Over 25 lakh vehicles ply in Delhi and diesel vehicles could be asked to retrofit their engines, if they wanted to be registered or ply in the city to bring down the pollution level," it said.
Last Updated Mar 31, 2018, 6:33 PM IST