SC on Shaheen Bagh protests petitions: Public places can't be occupied indefinitely; can't block roads
Delhi's Shaheen Bagh had emerged as the epicentre of anti-CAA protests last year where the protesters- mostly women and children - sat for more than three months.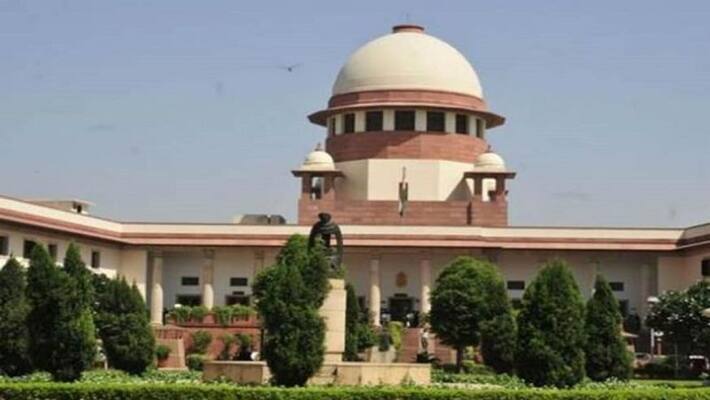 New Delhi: The right to protest in public places is not absolute and public places cannot be occupied indefinitely for such protests, the Supreme Court ruled on Wednesday in a case highlighting the troubles faced by general public due to the road blockade at Shaheen Bagh in south Delhi by protestors who were opposing the Citizenship Amendment Act (CAA).
"Dissent and democracy go hand in hand," the top court observed, stressing that "protests like these are not acceptable," a three-judge bench, headed by justice Sanjay Kishan Kaul ruled.
"We have to make it clear that public places cannot be occupied indefinitely whether in Shaheen Bagh (in Delhi) or elsewhere. These sort of protests (like Shaheen Bagh) are not acceptable and (the) authorities should act... they must keep such spaces free from obstruction," the top court said, adding the "administration cannot wait for orders from court to clear" the protest sites.
Also read: Hathras Police register case against Delhi AAP MLA Kuldeep Kumar under Epidemic Act
"We appreciate the right to peacefully protest and it can be (held) at designated places only," the court stressed.
A three-judge bench of Justices SK Kaul, Aniruddha Bose and Krishna Murari announced the judgment while hearing a clutch of petitions to decide if there can be "an indefinite period of protests in a common area (that) creates inconvenience for others".
The ruling came on a plea filed by advocate Amit Sahni in February seeking lift of road blockade in the Shaheen Bagh – Kalindi Kunj stretch due to protests at Shaheen Bagh by those opposing the CAA.
Shaheen Bagh became the epicentre of the anti-CAA protests as women with young children staged a sit-in there for over three months. The protest at Shaheen Bagh ended in March this year in view of the Covid-19 outbreak and a subsequent lockdown announced by the government to contain the spread of the disease.
Last Updated Oct 7, 2020, 12:05 PM IST