SC modifies mining baron Janardhan Reddy's bail conditions, to stay in Ballari for 2 months
The Supreme Court on Thursday granted permission to Ballari's mining baron Janardhan Reddy to visit and stay in his hometown Ballari. However, the permission comes with the condition that he has to visit Ballari only for 8 weeks.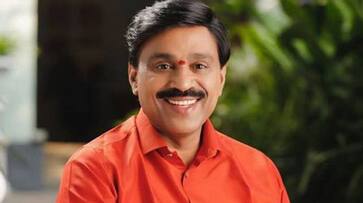 Ballari's mining czar Gali Janardhana Reddy gets two months' time to visit and stay at his Ballari home after the Supreme Court gave permission on Thursday.
Reddy is facing a 'tadipaar' (banishment) in connection with illegal mining, damaging ecology and also altering the jurisdiction in his mining lease after CBI chargesheeted him.
In 2008, the BJP for the first time came to power and the Reddy brothers, Gali Janardhana Reddy, Karunkar Reddy and Somashelkara Reddy and his friend B Sriramulu played a pivotal role.
However by the end of the tenure, Reddy had to be jailed in connection with illegal mining through his Obulapuram mining company.
Also read: Newly appointed central ministers begin 'Jan Ashirwad' yatra
Reddy was again arrested in 2015 and was jailed in Chanchalguda prison in Andhra Pradesh. After months, he managed to get bail and the case is still on. Meanwhile, the top court had passed an order preventing him from entering the Ballari district.
When Reddy was in jail, Sriramulu broke up with BJP and floated his own party BSR in 2013 and the division resulted in Congress forming the government.
The BJP regrouped under BS Yediyurappa and Sriramulu also was back and now efforts are on to get Reddy cleared of all the charges.
Reddy brothers were considered very close to late external affairs minister Sushma Swaraj. The Reddy brothers had considered her as a political godmother and had been obliged to make her PM once. But their popularity suffered a setback after an illegal mining case surfaced. Now out of three brothers, Karunakar Reddy is said to have maintained an arm's length distance from Janardhana Reddy. However, Ballari city MLA Somashekhar Reddy and B Sriramulu who is a transport minister still share the same bond with him and this news of SC granting permission has given them happiness.
Last Updated Aug 19, 2021, 5:43 PM IST