First time in the history of Indian Judiciary, four judges organised a press conference and spoke out against alleged irregularities
Mainly they expressed their anger against the way judges were appointed to the Supreme Court
SC judges J Chelameswar, Ranjan Gogoi, Justice Madan B Lokur and Justice Kurian Joesph, spoke at the press conference
As soon as the judges called for a press conference, PM Modi met Law Minister Ravi Shankar Prasad to discuss issues in this regard
First time in the history of Indian Judiciary, four judges organised a press conference and spoke out against alleged irregularities, pressure tactics in carrying out the judicial duties. They mainly expressed their anger against the way judges were appointed to the Supreme Court.
Four Supreme Court judges J Chelameswar, Ranjan Gogoi, Justice Madan B Lokur and Justice Kurian Joesph spoke at the press conference held at the residence of justice Chelameswar.
According to the latest report, as soon as the judges called for a press conference, PM Modi met Law Minister Ravi Shankar Prasad to discuss issues in this regard.
This open conference was the result of arguments and difference of opinions with the Centre and the judicial practices and the system.
The judges have claimed that there is undue interference from the Centre in the appointment of the judges to the Supreme Court which poses a danger to the democracy and its practices, while also claiming that the allocation of cases to the respective judges are not done according to set protocol.
"Democracy will not survive if the judiciary is not impartial,", says Justice Chelameswar.
The judges had written a letter in this regard to the Chief Justice of India, a few months ago. The letter was released to the media by the four SC judges. Apparently, CJI Deepak Misra did not act on any of the issues mentioned in the letter.
Here is the copy of the seven-page letter the judges had written to the Chief Justice of India, Deepak Misra.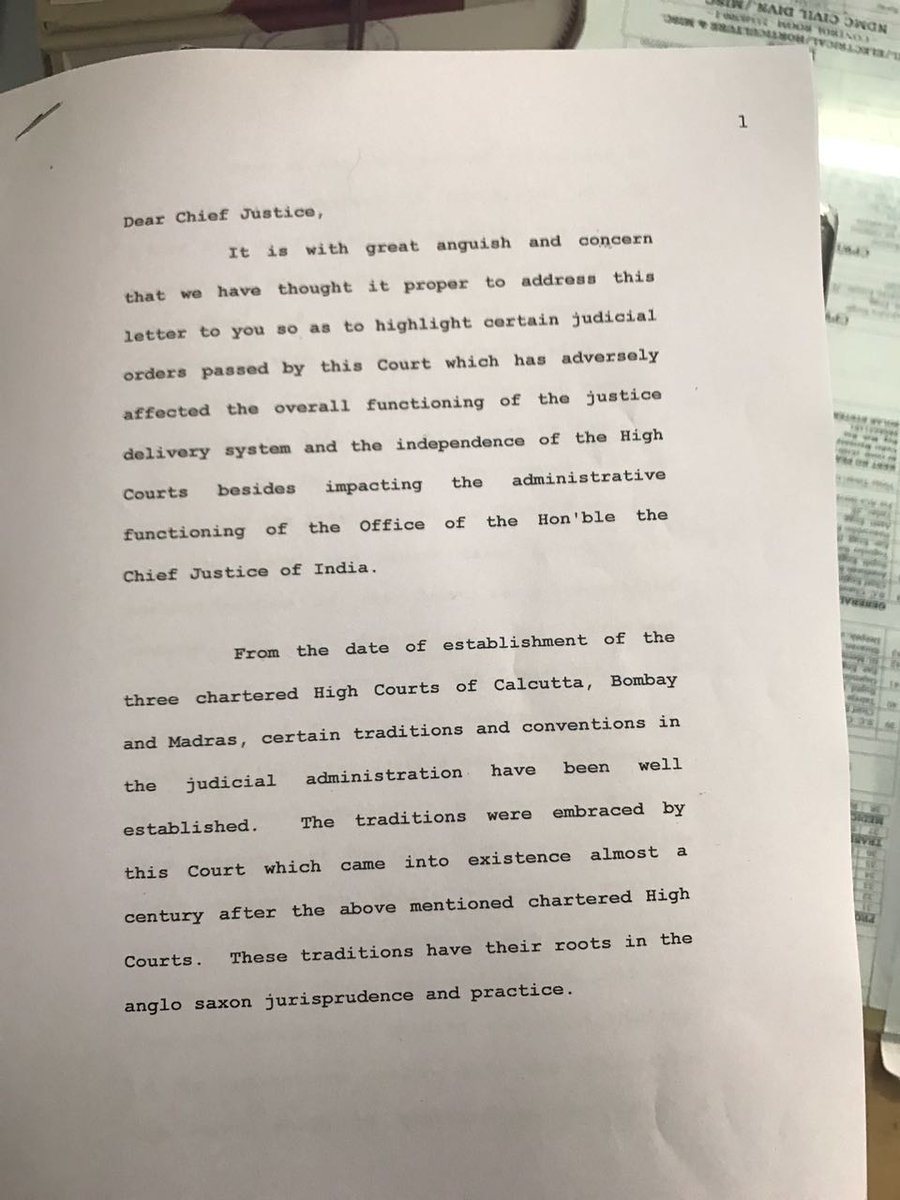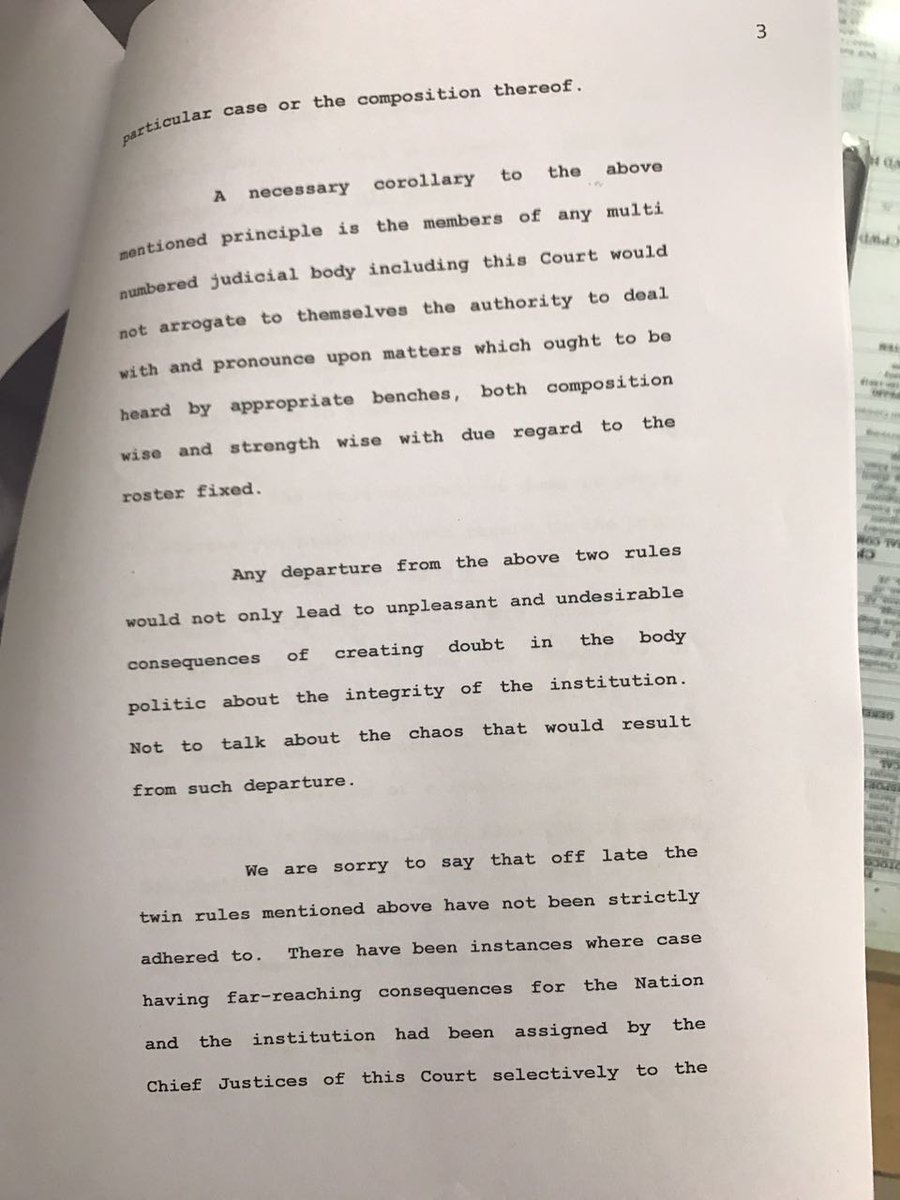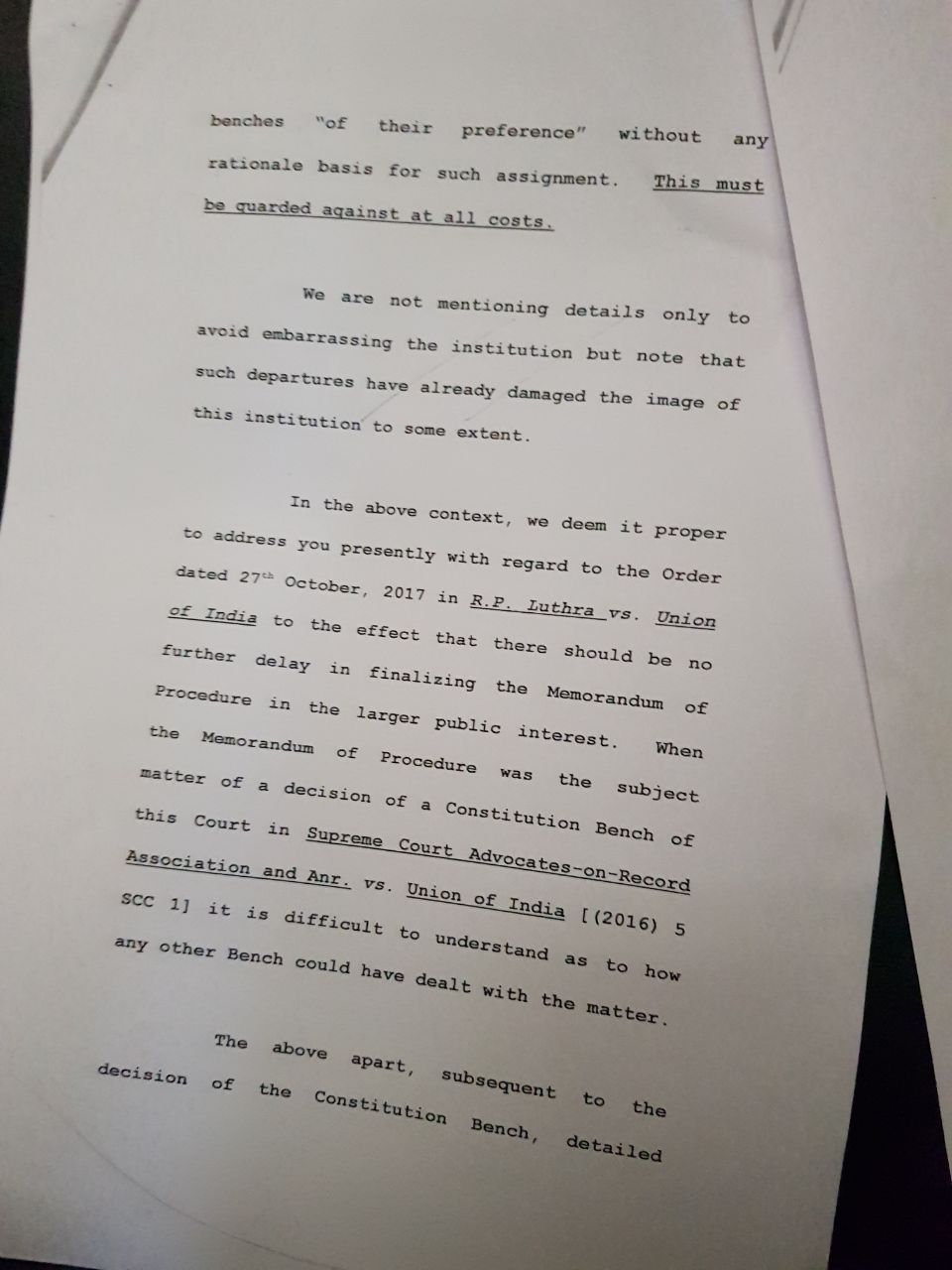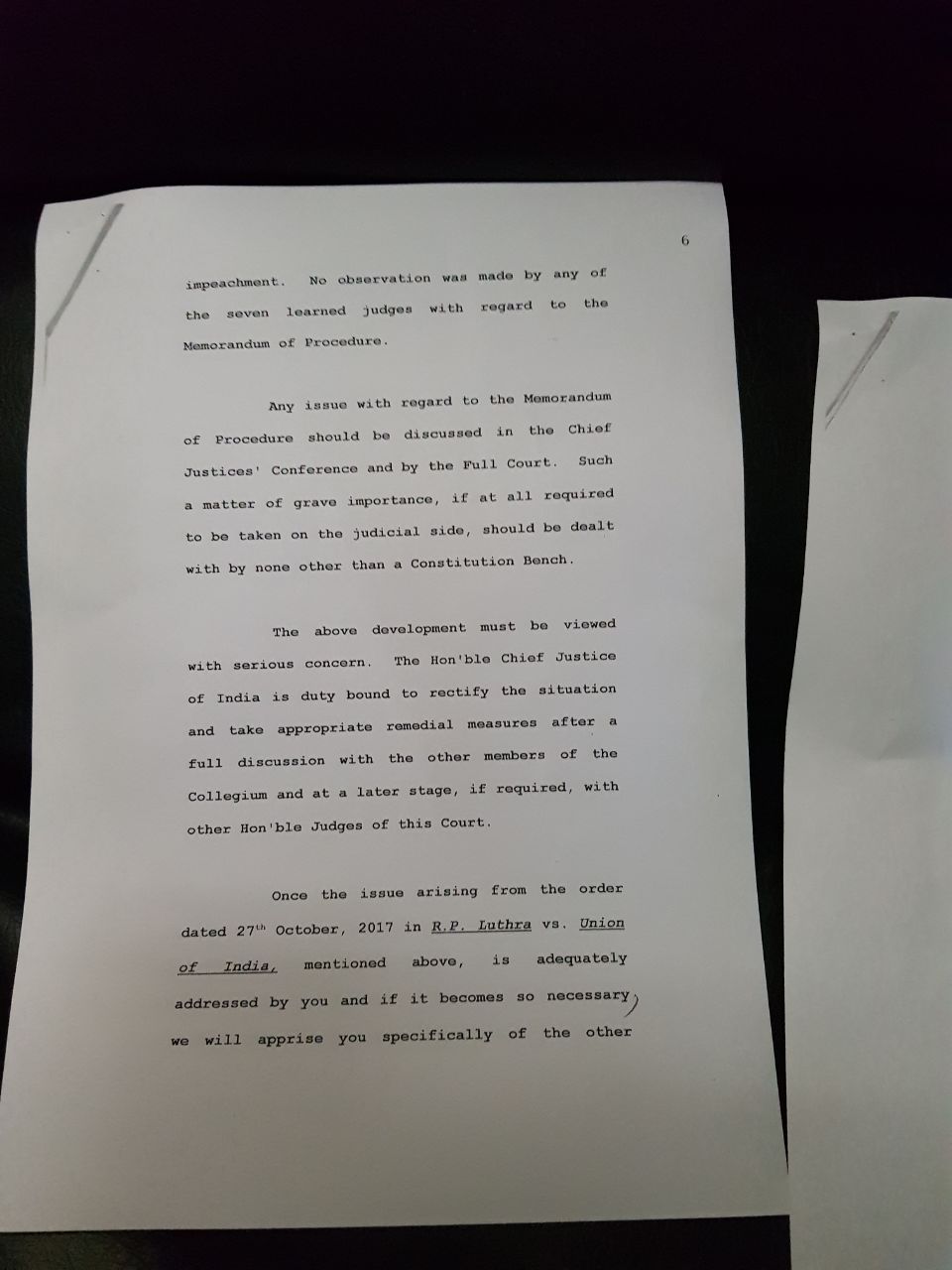 Last Updated 31, Mar 2018, 7:01 PM IST