Fire in Saudi chemical factory kills 12, mostly Indians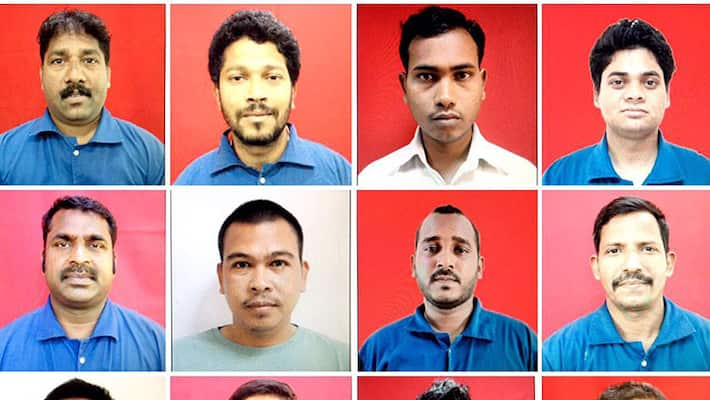 According to Saudi Arabia's state-run news agency report, 12 persons have been confirmed dead a fire at a chemical plant in the kingdom's east has killed 12 people and injured 11 suffered injuries. Most of them are said to be Indian.

 The fire in al-Jubail happened around 11:40 am on Sunday at the Jubail United Petrochemical Co.  The fire began during maintenance at the plant.

The company said the fire caused thick black smoke, which contributed to the death of the contractors working on maintenance at the plant.

Many who died are said to be from Karnataka's costal belt and few from Kerala. As per the reports, Baskar Bajpe, Vincent Nirmarga, Daniel, Jolan Filipino are who are confirmed dead have been kept at Al Mana Hospital, Ashraf Haleyangadi, Lijon, Balakrishna Poojari Vamanjoor and Mohammed Ibrahim are also dead and their bodies are at Royal Commission Hospital.  The dead bodies of three othersd, Karthik  Sanil Krishnappa, and Ashish Kumar Singh are kept at Mowasat Hosptal.

The conditions of Dheeraj Manjeshwar, Rayan Filipino, SaeedKavoor and Athik, all from India, and Amrit from Nepal  are critical and they have been admitted to the Mosawat Hospital's ICU unit.  

 Nitin Venuru, Yathish Ullala, Ayyub Farangipet and Abhilash Niddodi's conditions are said to be better. They have been admitted at different hospitals.  Abhilash Niddodi is admitted at the Royal Commission Hospital and other three persons whose condition is said be ok are admitted at Al Mana Hospital.
 
Last Updated Mar 31, 2018, 6:58 PM IST