Sandalwood actress Sanjjanaa converted to Islam, changed name to Mahira
An expose by Suvarna News, a Kannada news channel reveals that Sandalwood actress Sanjjanaa has converted to Islam and changed her name to Mahira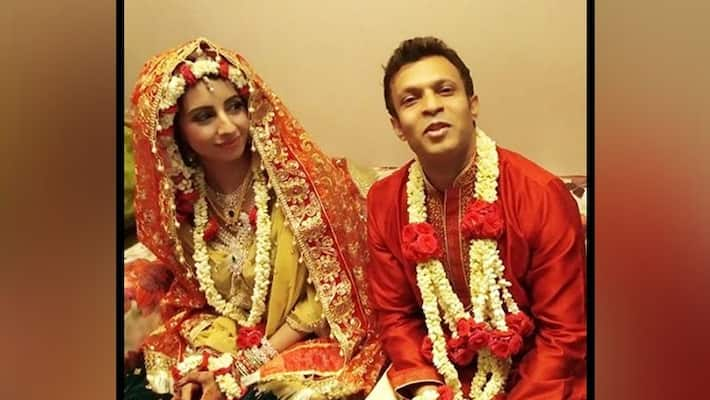 Bengaluru: Sandalwood actress Sanjjanaa Galrani is an accused in the Sandalwood drug scandal.
 
Presently, she is lodged at the Parappana Agrahara, Bengaluru, Karnataka.
 
While she fights for procuring a bail, an explosive expose by Suvarna News, a Kannada news channel has revealed her alleged religious chicanery.  
 
How Sanjjanaa became Mahira!

 
Though known as Sanjjanaa Galrani in tinsel town, the channel claimed that her real name was Archana Manohar Galrani.
 
The channel further claims that, 2 years ago, she got herself rechristened as Mahira.
 
To corroborate its claims, the channel furnished relevant documents like registration certificate, affidavit inter alia procured from a mosque Darul Uloom Shah Valiullah in Bengaluru.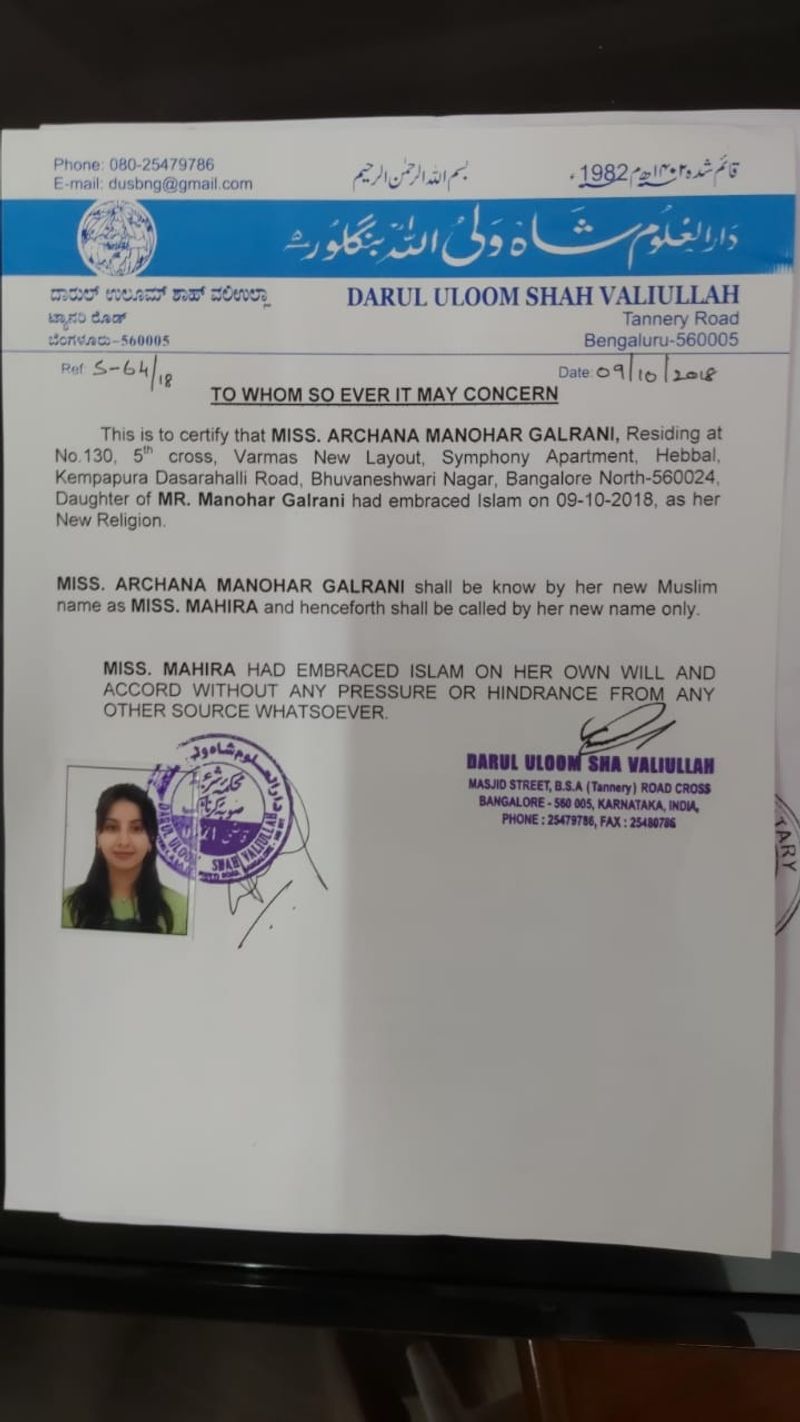 An affidavit in this regard was also produced before the relevant authorities. Dated October 9, 2018, the affidavit declares that she embraced Islam out of volition and henceforth, would be called Mahira.  It is also interesting to note that she has also declared that she was attracted by principles of Islam after studying the religion meticulously for 10 years.  
 
Sanjjanaa is wedded to Aziz Pasha, a doctor by profession.
 
However, Sadiq pasha, an Islamic scholar, rued her conversion saying people like her have no religion, but only act on their own whims and fancies.
Last Updated Sep 18, 2020, 9:23 PM IST