Sabarimala: Retired Kerala HC judge to conduct inventory of ornaments around Lord Ayyappa
The Supreme Court today ordered a complete inventory of all jewellery and ornaments used to adorn the statue of Lord Ayyappa at Kerala's iconic Sabarimala temple.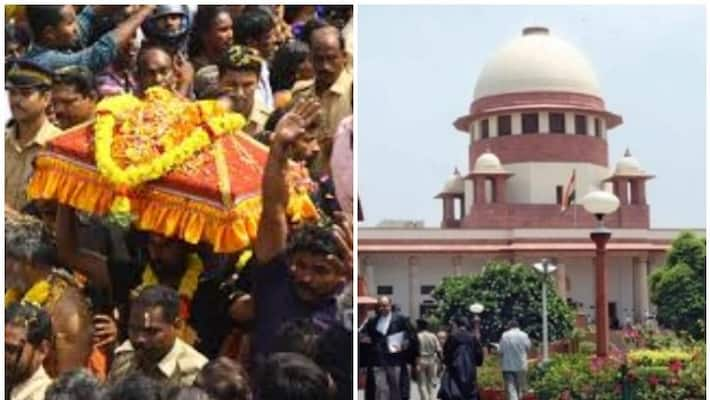 New Delhi: The Supreme Court on February 7 appointed retired Kerala high court Judge CN Ramachandran Nair to conduct an inventory of the Sabarimala deity's ornaments.
A Bench headed by Justice NV Ramana asked Justice Nair to file a detailed report within four weeks and listed the matter for further hearing after four weeks.
The decision comes after the apex court took cognisance of the dispute between two factions in the Pandalam royal family, which is the custodian of the sacred ornaments of the Sabarimala temple.
A day ago, the Supreme Court asked the Kerala government to suggest steps to protect the sacred ornaments of Lord Ayyappa at Sabarimala.
On February 6, the Kerala government indicated it would comply with top court orders. However, the government also pointed out that the sacred ornaments were already under police protection at the Pandalam Palace.
"There is no need for government to take custody of sacred ornaments... it is kept in Pandalam Palace under government security. If Supreme Court gives direction, we will abide," Kadakampally Surendran,  Kerala Devaswom Board minister, told reporters. 
Last Updated Feb 7, 2020, 4:41 PM IST