This map shows the dark side of India...literally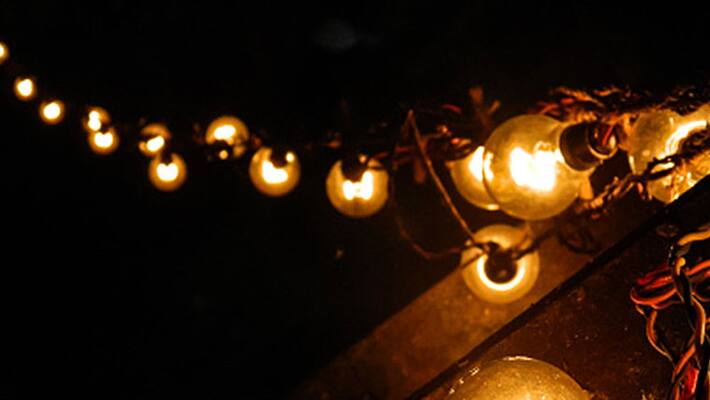 Dark Site Finder is a website intended for amateur astronomers who wish to find locations in the world where they can have a clear view of the heavens without light pollution. Light pollution is that all-encompassing orange glare generated by millions of electric bulbs.
 
However, over the years, the site has indicated something else - the places in the world where development - good or bad - has not yet made its mark. In India, the disparity is quite stark.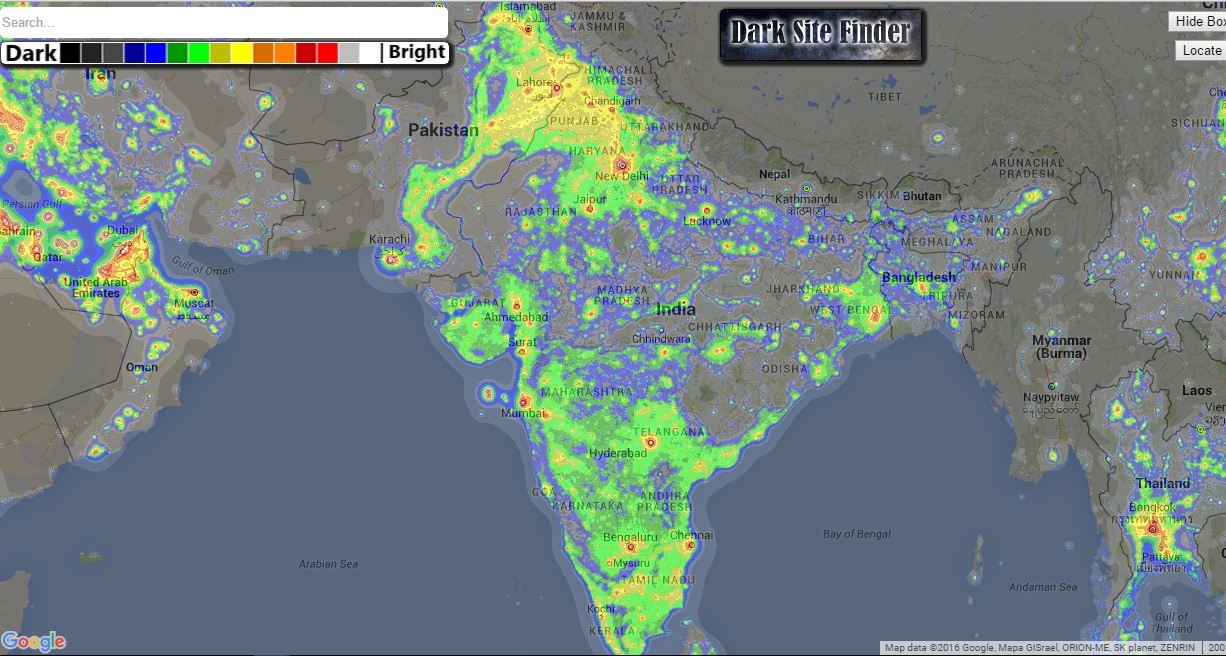 Almost the entirety of Odisha and Chhattisgarh, most parts of Jharkhand, the western half of Bihar and large chunks of Madhya Pradesh and Uttar Pradesh are blank, even as all around them India blazes bright in an unbroken sea of light.

The infamous 'cow belt', within whose darkened borders are squeezed the largest populations of this nation, appear to be still deep in the 20th, if not the 19th, century.
 
Those 'large chunks' of darkened Bihar and Uttar Pradesh contain, on average, about 1000 people per square kilometer (as per the 2011 Census). These are some of most densely populated areas in India - and you may be better off guiding yourself at night with a lit match than hoping to stumble upon a working lamp post.
 
Most of Madhya Pradesh's 5.2 crore rural residents share a similar fate, though the two crore or so city-dwellers are well serviced.
 
4.2 crore people reside in an Odisha where light seems as scarce as jobs. Jharkhand, with 3.3 crore residents in a land area only half that of Odisha, shares the same fate. Chhattisgarh's 2.56 crore citizens may also be unable to spot anything at night, but they do have a lower population density, so that's something.

And if you ever wondered why the Vidarbha region of Maharashtra had so many complaints and agitations for separation, one only needs to make a note of the stark difference between western Maharastra (with Mumbai as its well-lit heart) and eastern Maharastra, whose coverage seems to be much more spotty.

To be sure, there are vast sections of the map within highly developed countries that are blank. But this is either because the area is thickly forested, sparsely populated or (in places like Montana, USA) just plain empty.
 
But none of these factors apply to the large swathes of central and eastern India that remain as blank as North Korea, Tibet or Afghanistan. 

Nearly every inch of South India has been covered by electric lamps, except for a thin, densely forested line of the Western Ghats stretching from Bengaluru to Pune. In fact, the view also shows exactly how little forestland remains in South India.
 
Gujarat's electrification is so complete that one can almost visually see the state borders. Other than the salt flats and deserts on the frontier with Pakistan, there is hardly a blind spot. 

The same goes for Punjab, Haryana and, of course, Delhi.
 
PM Modi's government has long promised 100% electrification, especially in rural areas. Piyush Goyal, Minister of State with Independent Charge for Power, claimed in March that 11,344 villages were yet to receive electricity.
But the Parliamentary Standing Committee on Power observed on May 2 - 'the number of villages that are yet to be electrified are much more than the official figure and there are cases where electrification of the villages has been done only in records but in reality, they are still deprived of the same.'

Clearly, India has a long way to go when it comes to electrification.
Last Updated Mar 31, 2018, 6:48 PM IST